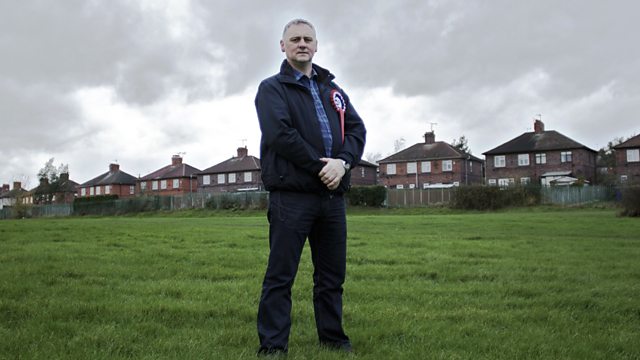 Documentary series telling the story of how the city of Stoke-on-Trent struggles to cope with the impact of the largest funding cuts to local government ever imposed by central government.
The depth of the cuts forces not just the council to reconsider what they do and how they do it, but the people of Stoke to ask themselves what they expect their local authority to do for them. This is not just the story of Stoke, it is the story of us all as it goes behind the rhetoric of whether we are all in it together in this age of austerity, or whether it is right to take tough choices because we have become over-dependent on services that we can simply no longer afford.
With in-depth access to the council and its decision makers and following the human consequences of decisions taken in the town hall and Whitehall, this is a gripping and moving tale of power, competing priorities and the intimate human costs of cuts recorded over the course of a year.
With 700 jobs and £36m in spending slashed by their Stoke City Council, the cuts are beginning to bite - swimming pools, public toilets, libraries and the city farm are all being closed. But now the politicians have to answer for the decisions they have made.
The May local elections are looming. It's judgement time. Who will voters blame? Council leader Mohammed Pervez or the government who ordered the cuts? Are they about to turn their back on conventional politics and look to a new voice - the BNP? The BNP gained a foothold in Stoke in the previous local elections and are now defending more seats there than on any other council in the UK.
33-year-old unemployed dad Mickey White is new to the party and standing for the first time. His outspoken party leader is Councillor Michael Coleman, ostracised by his family for joining the far right. He claims Islam is the most immediate threat to the people of Stoke.
Stoke is the key battleground for the BNP and they choose to launch their national campaign manifesto in the city. They have to fight off a grass roots offensive from anti-fascist groups who unite to try and see off the BNP for good.
As politicians try to win heads or hearts, the human cost of the cuts plays out alongside the election.
After 30 years, Heathside House care home is closing. To make a saving of £500,000 a year, the 30 residents are to be moved out. Most of them suffer from dementia and staff worry that the distress caused by closing the home could seriously damage their health.
Their carers - along with hundreds of other council workers - don't know themselves whether they will have a job in a month's time.
Last on
Credits
| Role | Contributor |
| --- | --- |
| Series Producer | David Nath |
| Director | David Nath |
| Director | James Newton |
| Director | James Newton |