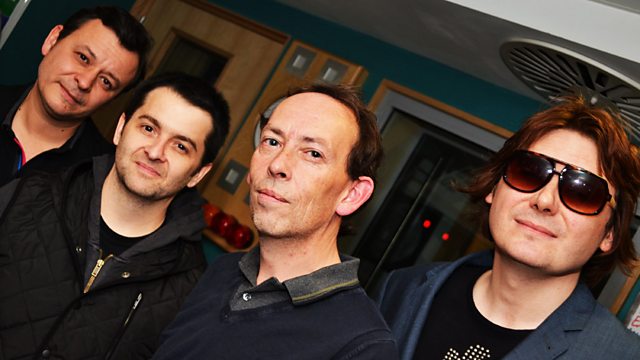 Manic Street Preachers talk about Generation Terrorists
Classic Album of the Day returns with the Manic Street Preachers' debut Generation Terrorists. Tracks from the album will be heard throughout the day, building towards Steve's interview with the band as they mark its 20th anniversary.
The album was first released in February 1992, a double album that allowed the Manics to transcend the early hype and make a mark on the British rock scene.
The tracks include The Bomb Squad remix of Repeat; Nat West - Barclays - Midlands - Lloyds, their swipe at the banking industry; You Love Us; and, of course, Motorcycle Emptiness.
Last on