Giorgio Locatelli

Born into a cooking dynasty in Corgeno on the shores of Lake Comabbio in Northern Italy, Giorgio Locatelli is considered by many to be one of the finest Italian chefs in the UK and the world. At his Michelin starred restaurant, Locanda Locatelli, Giorgio serves traditional Italian dishes, emphasising the quality and freshness of the produce as well as adding his own creative touch.  Giorgio has had a column in the Guardian and written a number of bestselling books, most recently Made In Sicily published by Fourth Estate in 2011.

Jason Atherton

Skegness-born Jason Atherton was the first British chef to complete an internship at Spain's famous El Bulli restaurant, under Ferran Adrià. It was here that he became interested in innovative flavour combinations and the possibilities of a tapas-style menu of small tasting dishes. Jason has worked under Pierre Koffmann and Nico Ladenis, and first achieved critical acclaim when he opened L'Anis restaurant in Kensington, London. He then worked with Gordon Ramsay as executive chef at Verre in Dubai and later at Maze and Maze Grill restaurants before opening Pollen Street Social in London's Mayfair.
Credits
Executive Producer

Bridget Boseley
Executive Producer

Bridget Boseley
Presenter

Giorgio Locatelli
Presenter

Giorgio Locatelli
Recipes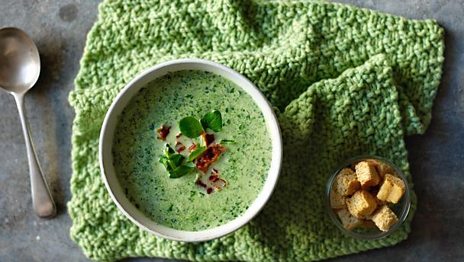 Try own food revival at home with the recipes on BBC Food.