Rich man, poor man
Mary Beard on the long history of the rich looking down their noses - sometimes with a hearty Roman snort - at the poor.
Producer: Adele Armstrong.
Last on
Professor of Classics at Cambridge University Mary Beard joins Melvyn Bragg and guests.

Mary Beard reflects on the purpose of the much-maligned "Oxbridge interview".
A Point of View: Why the rich look down on the poor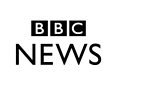 In the ancient world, the rich held themselves to very different standards from the poor. Not much has changed, argues classical historian Mary Beard.