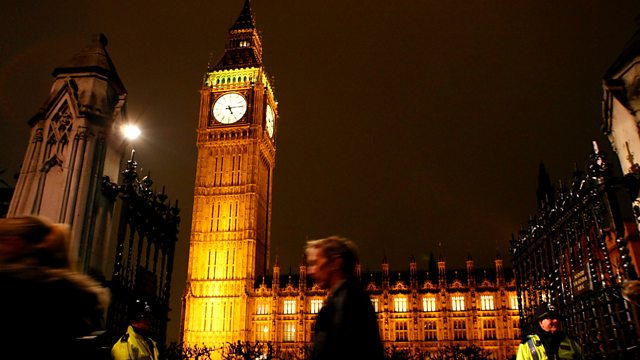 07/11/2012
With David Cameron away, it was deputies' day at Westminster. Nick Clegg and Harriet Harman trade blows at question-time, over changes to the benefit system and over the future of policing. There are also remarks about the departure of the controversial MP Nadine Dorries to take part in a reality TV programme in Australia. Rachel Byrne has the best of the exchanges.
Also on the programme:
* Alan Soady reports on reaction to the re-election of Barack Obama as United States President.
* Simon Jones covers a Commons debate on discrepancies in pay levels in the National Health Service.
* Peter Mulligan follows the latest session of the ongoing inquiry into the future of banking.
Last on