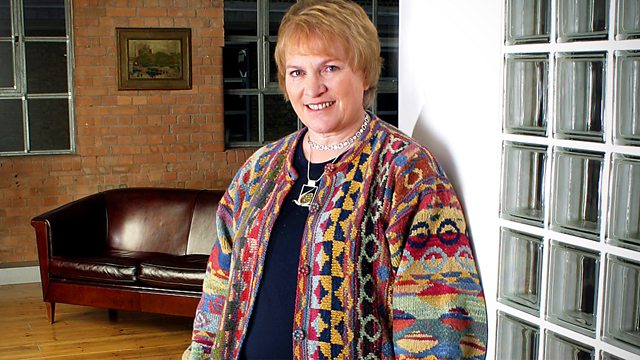 Dame Stephanie Shirley, Bryan Hymel, Theo Knell, Tom Balmont
Listen in pop-out player
Libby Purves meets philanthropist Dame Stephanie Shirley; opera singer Bryan Hymel; former soldier and poet Theo Knell and street entertainer Tom Balmont.
Tom Balmont is a professional street entertainer at London's Covent Garden Piazza where he can be seen unicycling, sword-swallowing and fire-juggling. He is also a member of the Lion Rampant Medieval Display Society, specialising in juggling and sword jumping.
Dame Stephanie Shirley is a technology entrepreneur turned philanthropist. At the age of five she escaped Nazi Germany on the Kindertransport before going on to set up a computer programming company which made her a millionaire many times over. But she has given away most of her fortune and became the Government's founding Ambassador for Philanthropy. Her autobiography 'Let It Go' is published by Andrews UK.
Theo Knell is a former member of the SAS and a poet. He joined the British Army in 1970 aged 18 and remained in the service for next 22 years. He served all over the world from Northern Ireland to the Middle East, Central Africa and the Far East. His book 'Hell For Heroes' is published by Coronet. It tells of his warfare experiences and includes examples of his war poetry.
Bryan Hymel is an American tenor. He is playing Robert in Robert le Diable at the Royal Opera House from December. It's a gothic tale in which the hero, Robert, resorts to the supernatural in his struggle to regain his fortune. Bryan can also can be seen as Enee in David McVicar's Les Troyens which is showing in selected cinemas from November.
Producer: Paula McGinley.
Last on