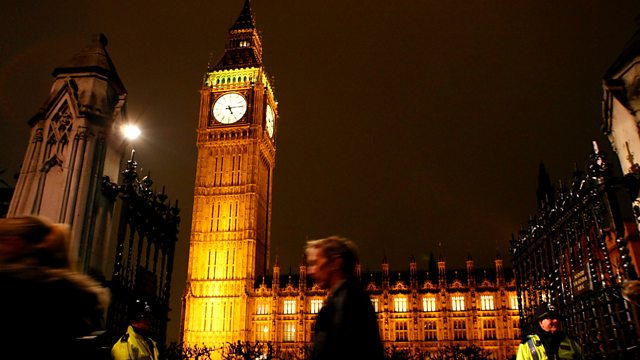 05/11/2012
Ministers will "scythe through reams of planning red tape" to rejuvenate the UK economy, according to the Communities Secretary, Eric Pickles.
MPs debate the Government's Growth and Infrastructure Bill which critics say will create a developers' charter.
Work and Pensions ministers face renewed criticism of the work capability assessment.
In the Lords, Government plans to introduce individual voter registration are shelved indefinitely until a row between the Conservatives and Liberal Democrats over boundary changes is resolved.
Susan Hulme and team report on today's events in Parliament.
Last on