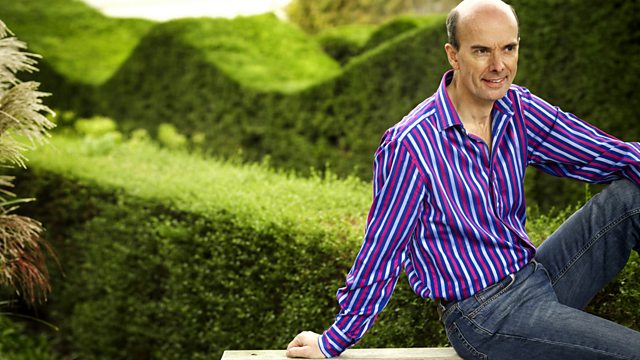 Il Pomo d'Oro in Vivaldi
Live from Wigmore Hall, London.
Presented by Martin Handley.
Violinist Riccardo Minasi directs an international team in cantatas and arias by Vivaldi, with contralto Sonia Prina and recently-formed baroque orchestra Il Pomo d'Oro.
Vivaldi: Cantata - 'Perfidissimo cor!' RV674
Brescianello: Sinfonia in F Op.1 no. 5
Vivaldi: Cantata - 'Cessate, omai cessate' RV684;
8.10: Interval: Vivaldi on kotos - Autumn and Winter from The Four Seasons played by the New Koto Ensemble of Tokyo directed by Yoshikazu Fukumura
8.30: Vivaldi: Concerto in C for violin RV181a
Arias - 'Cosi potessi anch'io' from 'Orlando furioso'; 'Se in ogni guardo' from 'Orlando finto pazzo'
Concerto in E minor for violin 'Il favorito' RV277
Cantata - 'Amor, hai vinto' RV651
The orchestra Il Pomo d'Oro was formed last year, a coming together of some of the foremost specialists in authentic performance on period instruments. As this season's Principal Conductor they chose violinist Riccardo Minasi, who has worked as a soloist and leader with many of Europe's leading period ensembles. The orchestra is named after the opera by Antonio Cesti, and they specalise in performing with singers, especially in opera. Sonia Prina is also a baroque and classical specialist, though she first made her name with performances of Rossini - her distinctive contralto voice has been heard in opera houses and concert halls worldwide.
Last on