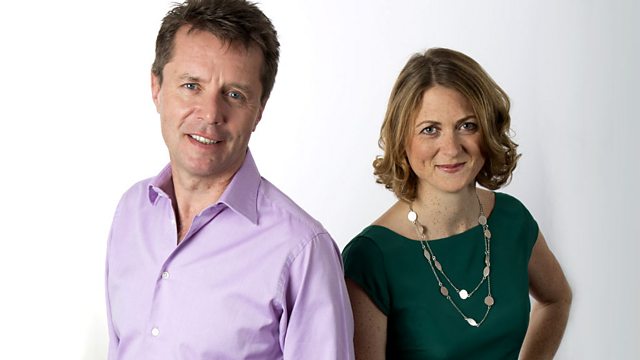 09/11/2012
5 live Breakfast with Nicky Campbell and Rachel Burden.
* OFCOM's received complaints after the Prime Minister was handed a list of names live on ITV, which the presenter Phillip Schofield said were linked to allegations of child abuse.
* A group of MPs says the backlog of outstanding immigration and asylum cases is "spiralling out of control." The Home Affairs Select Committee says the total's up to 300,000 and clearing it could result in an unjustified amnesty for failed asylum seekers and illegal immigrants.
* British Airway's parent company International Airlines Group has announced announced that 4,500 jobs will be lost at its Spanish airline Iberia. The move follows comes after IAG announced that Iberia has lost the company 209 million pounds in the first nine months of this year.
Last on