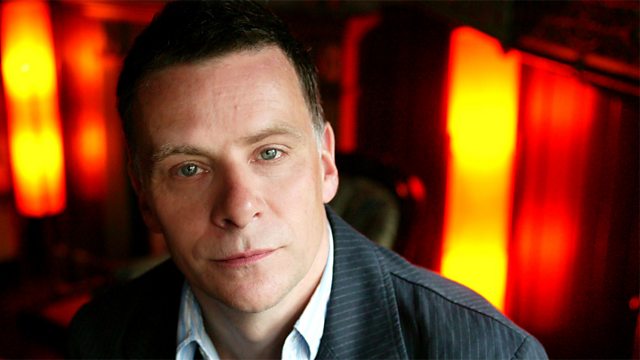 04/11/2012
Colm Toibin - One of today's most "immensely gifted and accomplished novelists, looks back over his career and touches on some of the values and ideas which have shaped his work. His new novella, The Testament of Mary is a highly original and provocative imagining of the life of the Christian and cultural icon Mary- presenting her as a solitary older woman still seeking to understand the events that become the narrative of the New Testament and the foundation of Christianity.
Religion and US Politics - With the US presidential election only a matter of days away, we explore why Religion is so important in American political life, and how, with Mitt Romney's challenge this year, there is a real prospect of a Mormon in charge at the Whitehouse for the first time ever.
'Water: A Spiritual History' - Ian Bradley is Reader in Practical Theology and Church History at the University of St Andrews, a minister in the Church of Scotland and a prolific author. He'll be discussing his new book which explains why water has long been associated with magical, mysterious, sacred and life-enhancing properties!
New 'Moderator Designate of the Kirk's General Assembly' Lorna Hood will be explaining what she hopes to bring to the role.
Egypt's Coptic Christians Vote For New Pope - We'll discuss the election by Coptic Christians in Egypt of their new Pope. Two bishops and a monk have been chosen from a short-list of five to become the 118th head of the region's largest Christian minority. The three names will be written on pieces of paper placed in a box on the altar of St Mark's Cathedral in Cairo before a 'blindfolded child' will be asked to draw one of the names thereby picking the new Pope.
Last on