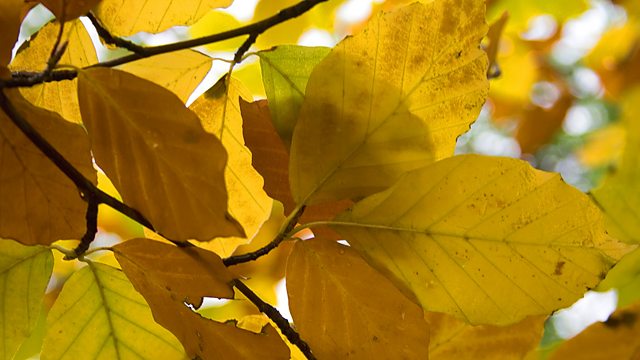 03/11/2012
A nocturnal mission with the water bailiffs of the River Nith, hot on the trail of salmon poachers.
Bothy ballads. Euan McIlwraith listens in on a rich agricultural tradition that goes back hundreds of years. But will it survive another generation?
Learning to recognise birds through song.
Mark Stephen discovers a city's secrets on a tour of hidden Aberdeen.
Leaf science. Why are the autumnal colours so strikingly vivid this year?
The four men who met in a prisoner-of-war camp who went on to become the founding fathers of British conservation.
Plus, why a small bridge in the Campsie Fells could become a national crossroads.
And how mountaineering and hill running influences the music of composer, Matilda Brown.
Last on