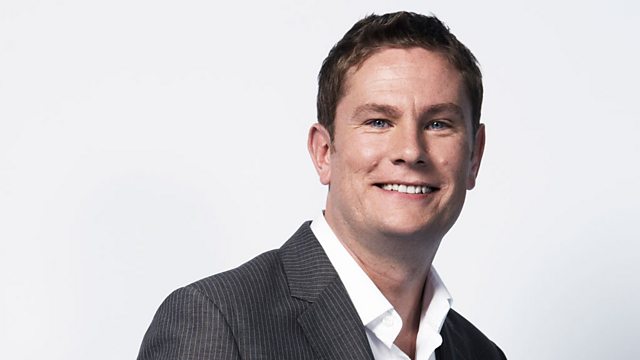 06/11/2012
Phil Williams presents, with Richard Bacon live from Tampa in Florida as voters go to the polls in the US presidential election.
Acclaimed author Ian Rankin on the return of literary detective Rebus, five years after his retirement.
Ben Elton on writing screenplays, books and musicals - as well as his upcoming sitcom - and how his family ancestry provided inspiration for his new book Two Brothers.
Ronnie O'Sullivan's manager Django Fung tells Phil why the four-time world champion is looking to quit snooker for good, after his decision not to compete on the World Snooker Tour for the remainder of the 2012/13 season - meaning he won't defend his World Championship title at the Crucible next May.
Plus the latest on the renewed investigation into claims of abuse at childrens homes in North Wales during the 1970s and 1980s.
Last on