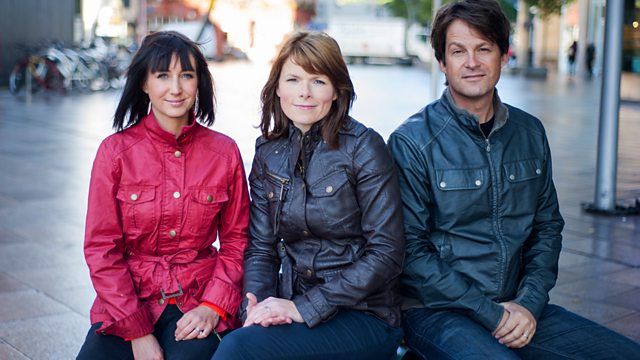 The links between using a sunbed and getting cancer have been firmly established. A year ago the Welsh government brought in strict new laws to protect the public. But are sunbed owners prepared to ignore the regulations to make a quick buck? X-Ray goes undercover to visit Cardiff's tanning salons to discover how many are sticking to the rules.
Last December, when a new parking company took over the running of a car park in Ebbw Vale, X-Ray was swamped with complaints from local people. Now the DVLA has announced it won't be providing the company with driver's details for three months. Rhodri goes back to Ebbw Vale to find out if enough is being done to regulate parking companies.
When Margaret Hobbs tried to book herself and four friends on a daytrip to a cake-decorating fair, she was amazed when the coach company returned her cheque and asked her not to travel with them. And Lucy's on the case for Kathryn Lawday - sorting out problems with the signal for her mobile phone.
Last on
Banned for complaining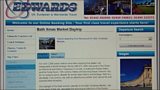 An Ebbw Vale couple have been told they can no longer travel with a Welsh coach firm after speaking out against poor customer service.

This summer Margaret and Carl Hobbs splashed out more than £1800 on a 9 day tour of the Cote D'Azur with Edwards Coaches. The couple had travelled with the firm before and so were looking forward to the holiday.
"We looked through the brochure and it was an area we'd always fancied going to, " said Carl. "A bit of luxury, a bit of nice sunshine to get away to."

But the holiday didn't turn out to have the je ne sais quoi they were hoping for.  The problems started on the very first morning when the mini bus taking them to the coach pick up point was late. Then they were told the luxurious Red Dragon coach they'd paid extra for wasn't available and when Margaret and Carl finally arrived at their destination, The 4* Hotel Embassy in Cannes  the disappointment continued.

"When we first got there there was nobody on the reception desk so one of the other people on the trip was handing out the keys to our rooms," Margaret explained. "And we thought the food was like canteen food. You had to order it the night before."
Left feeling that their four star holiday had fallen short of what they'd been promised Margaret and Carl contacted Edwards Coaches when they returned home to let them know about the problems they'd had. The firm offered their "sincerest apologies" and refunded the couple the extra £100 they'd paid to travel on board the Red Dragon Coach.  But Margaret and Carl felt they should be compensated for all the problems on the trip. 
Finally Edwards Coaches offered them £300 to conclude the matter and in the correspondence they said they hoped that Margaret and Carl would put their trust in them and travel again with Edwards Coaches.

Not long after accepting the compensation for the holiday Margaret and some friends from her cake decorating class decided to book a Christmas shopping trip to Bath with Edwards Coaches. Margaret phoned the firm and booked the trip. But just days later they called her back and told her that they would be refunding her the money and cancelling her place on the trip in case it didn't meet Margaret's high standards.

"I just thought it was a joke and when I went to the cake decorating class on the Tuesday and told the girls they thought I was playing as well because well, it's just totally ridiculous," said Margaret. "But it wasn't a joke. I was really upset actually."

Margaret's classmates have decided not to go on the trip without her.  Carl says he's been told that Edwards Coaches would prefer them not to book with them again in the future.

Edwards Coaches say they reserve the right to refuse or cancel any booking at any time at their sole discretion. They claim that Margaret and Carl's behaviour was unacceptable, because they  incited other passengers to complain which is why they've asked them not to travel with them again. Margaret and Carl say they were just telling their friends about what happened to them.

Excel Parking Update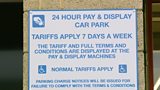 In the past, parking charges at The Walk car park in Ebbw Vale were never enforced and disabled drivers didn't have to pay. But after Excel Parking Services Ltd took over the running of the car park last September, X-Ray received dozens of complaints from disgruntled motorists who felt they'd been unfairly issued with hefty parking charges. In order to serve the penalty charge notices, Excel Parking Services obtained drivers addresses from the DVLA.
After we contacted Excel, they put up more signs and waived many of our viewers' charges. They told us they always stick to their industry's code of practice -but the DVLA strongly disagrees. They've ruled that Excel's signs contained inaccurate information and as a result, they're banning the company from accessing their database of motorists' details for at least 3 months.
This is the third time the DVLA has taken action against Excel. Local campaigner John Rogers told X-Ray, "I am delighted that the DVLA have taken this action. I'm not sure it will solve the problem but it's a very good start!" We'll keep you posted on any developments.

Flouting the law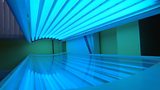 Many sunbed salons are flouting laws introduced a year ago to protect the public from the risks of skin cancer.
X-Ray sent a 14-year-old schoolgirl into every tanning salon we could find in Cardiff and she was admitted to two thirds of them.
Only five salons in the city checked the age of the teenage volunteer. And one of them let her in even though she couldn't provide any ID.
Under tough laws introduced last year salons are not only banned from admitting under-18s – they are obliged to ask for ID.
Julie Barratt  of the Chartered Institute of Environmental Health, who has viewed X-Ray's footage, said: "Failing to actively check someone is over the age of 18 is a criminal offence."
"These results are quite worrying. It is a major safeguard that the user should be over the age of 18 to ensure that users make sensible decisions.  Just to ignore that requirement is really very poor."
Shocking footage obtained using hidden cameras show many salons were also ignoring health regulations introduced last October. Some salons did little more than provide change for customers to use in coin operated machines.
Tanning salons are breaking the law if they don't help customers assess their skin type, and are obliged to provide advice on the use of tanning equipment. Five salons failed to make any attempt to work out the skin type of customers and two assessed it wrongly. None of the salons gave a fair skinned volunteer the advice suggested in Welsh Government guidance.
Cardiff Council officials say they are shocked by the results of the X-Ray investigation. Sarah Smith, group leader at Trading Standards, said that the number of salons allowing entry to under-18s had risen since the council did a secret shopping exercise last year.
She has promised to investigate X-Ray's findings and clamp down on offending salons. They say they will prosecute salons when appropriate.

Many of the Tanning salons named on X-Ray sent responses too long to be included in full  in the programme. In the interest of being fair to the salons we have included them in more detail here. Two salons made no comment.
They were Advanced Tanning and Beauty in Whitchurch, which asked no questions about age and gave no health advice until we asked for it. The staff did little more than give change for their coin operated machines.
Tan and Tone in Rumney was willing to allow our fourteen year old volunteer to tan and did not check the skin type of our volunteers. It advised five minute tanning sessions to both. They refused to comment.
Tanners, Cowbridge Road East
• Willing to allow our fourteen year old volunteer to tan;
• Offered both volunteers a three minute tanning session
• Correctly evaluated skin type
"I've spoken to the member of staff that you set up and from what she has told she performed her job correctly. This lady has been working in Tanners for over 12 years and has always performed excellently in her job. The member of staff in question thought she had been set up and we kept the client record cards that your volunteers filled in.
"In response to your allegations that a 14yr old girl was admitted into the salon, firstly she was asked if she was over 18, and secondly she signed a client record card on which she had lied about her date of birth to show that she was over 18.
"Admittedly the member of staff could have asked to see ID however she did ask her if she was over 18 and the girl you sent in lied to her and put a signature to her lie. Had the girl told us that she was 14 then all further conversation and discussion that they had, wouldn't have happened. I feel that by doing this and lying to the member of staff about her age despite being asked if she was over 18 and signing to say that she is, is completely unfair in my eyes and that you were setting us up to fail from the start.
"We do not allow or have ever allowed anybody under the age of 18 to use a sunbed. It is
clearly written on posters all over our salon and front door that nobody under the age of 18 is permitted to use the sunbeds, therefore it would seem to me that the 14 yr old girl you sent in committed the offence by lying about her age.
"In response as to why we failed to advise your fair-skinned volunteer that she should not use a sunbed despite our duty to do so, well, the member of staff or myself included do not hold the same qualifiactions as your Dr. Blackford, we only have the current legislation to work with and our own common sense.
"The member of staff did diagnose your volunteer as being fair-skinned but it was in her opinion that she would be able to use the sunbed for no more than a maximum of 3 minutes. Three minutes on our sunbeds is hardly going to damage your skin and rather than offend her or embarrass her by telling her she couldn't use them it was in the member of staff's opinion that her skin type would be safe to use the sunbed for 3 minutes.
"In response to DR Blackford saying that it's negligent of a tanning salon owner to allow such practices to take place is this. I do not allow such practices to take place, we do not allow people under the age of 18 to use a sunbed and we do not allow people who we feel are too fair, to use a sunbed. I feel that all we are guilty of is a slight error in judgement when diagnosing a skin type and of trusting someone's word when they said they were over 18 who then went on to falsify a client record card to back up their lie.
"I feel that you have orchestrated this in a way to try and make us seem negligent, for entertainment purposes."
Gloden, who have stores in Cowbridge Road East, Whitchurch Road and Albany Road
• Willing to allow our 14 year old to tan in their Whitchurch Road branch
• Recommended a ten minute session to our fair skin volunteer in their Cowbridge Road East branch
• Other branches refused entry to our teenager and offered shorter tanning sessions to our fair-skinned researcher. They all correctly evaluated skin type.
"We are deeply concerned that a 14 year old went unchallenged in one of our salons. The member of staff involved was immediately cautioned and re-trained, and action was taken under the company's disciplinary procedures. We also intend to give refresher training to our 130 staff over the next few weeks to ensure that this doesn't happen again.
"Your 25 year old researcher was properly assessed in our salons and we support our staff advising an adult with Skin Type II that they could use a sunbed for up to 10 minutes. Since 2007 we have fully complied with an EU declaration to limit the output of our sunbeds to something known as "0.3" which means that you don't over expose your skin to UV light or risk any burning."

Beauty in the Park, Cowbridge Road East
• Assessed our fair skinned volunteer as having "medium" skin
• Refused entry to our teenager
• Offered our fair skinned volunteer a six minute tanning session
"I have checked with the manager who advised your volunteer that she has skin type III. She maintains her observation. She is not a medical doctor but has attained levels 1, 2 & 3 NVQ these are more than the level required by law. Many medical doctors' opinions differ and this is simply a difference of opinion.

 
"My CCTV recordings prove that the leaflets required by law were clearly displayed on the counter.

 
"I had received an impromptu visit from trading standards prior to your visit and they were satisfied that I complied with all legal requirements.
"We provide a high standard of service and ensure we comply with the law."
Per Capita, Sovereign  Quay, Cardiff Bay
• Willing to allow a 14 year old in to tan;
• Gave no health information or advice;
• Didn't evaluate skin type
• Did little more than offer change and show customers where to put it
"I am shocked and disappointed with the allegations of negligence stated in your letter to us dated 15th October 2012.
"I can confirm the following facts;
• Our sunbed is not accessible to the general public without a member of staff to supervise.
• All our tanning staff have been trained to the requirements of the Sunbeds (Regulations) Act 2010 (Wales) Regulations 2011. Training records are available for inspection.
• Before each tanning session is authorised a check list is carried out by the supervisor in accordance with Sunbeds (Regulations) Act 2010 (Wales) Regulations 2011. This check list is available for inspection.
• Warning posters are displayed within the premises as stated by the Sunbeds (Regulations) Act 2010 (Wales) Regulations 2011.
• Our premises have been inspected and approved by Cardiff Council Health and Safety Enforcement Team.

"Following your letter we are to carry out a robust and thorough investigation into your allegations and will take any necessary appropriate disciplinary action against our staff."
Chi Chi, Tudor Street, Cardiff
• Willing to allow our 14 year old volunteer in to tan
• Didn't check skin type
• Recommended a six-minute tanning session to both volunteers
"In reply to your letter I am most concerned about your allegations and I am at present investigating your concern about this matter with my staff.
"I will contact you as soon as I have concluded what happened, so that I can put systems of work in place, and make sure this will not happen again."

Sun Angels, Clearwater Way, Cyncoed
• Refused entry to our 14-year-old volunteer
• Correctly assessed skin type
• Recommended an eight minute tanning session to our fair skinned volunteer

 
"As a member of The Sunbed Association, I operate my salon to their strict Code of Practice, which complies with all legal requirements.  My staff and I are fully trained.  I have also been inspected by a Cardiff Environmental Health Officer, post the introduction of The Sunbeds (Regulations) Act 2010 (Wales) Regulations 2011 and was found to be fully compliant.

 
"We do not allow under-18s to use our sunbeds and did not allow the under-age 'mystery shopper' to use our sunbeds.  We have a 'No-one Under 18' poster on display in the reception area of our salon, together with the statutory health poster and additional   Additional safety and information posters are also displayed in each of our tanning cubicles.

 
"Dermatologists generally do not recommend using sunbeds by any skin type. Strange to note, however, they use sunbeds emitting much higher UVB levels (the burning rays) than found in commercial salon sunbeds, to treat various skin conditions.  It is a well-documented fact that it is over-exposure to UV, burning, that causes an increased risk of skin cancer, not responsible tanning.  Tanning is an entirely natural process and we would agree that it is burning the skin that causes health concerns, whether from a sunbed or the sun.

 
"It is not an offence to allow someone with skin type 2 to use a sunbed.  Your 25-year old 'mystery shopper' was taken through our pre-tanning screening process and, as a result, identified herself a skin type 2, which was consistent with Dr Blackford's analysis. 
"Responsible tanning advice is provided to all our customers and everyone is individual.  An 8 minute session on our particular sunbed would not burn a person with skin type 2.  However, we would still advise them to be aware during the tanning session and stop tanning if they felt at all uncomfortable, particularly if it was the first time they were using our salon.  This is both good advice and common sense.

 
"We have not committed any offences."

Sunglo, Clifton Street
• Willing to allow our 14-year-old to tan
• Failed to evaluate skin type
• Advised both volunteers to have an eight minute tanning session
"I was truly saddened to hear that a member of my staff had served the two customers. At Sunglo we are genuinely concerned about the safety of our customers and the issues surrounding sunbed use, and as such we train our staff to promote safe and sensible tanning.
"We have always had a trained member of staff on hand to offer any advice and we always place the safety of our customers first. Before the recent legislation was brought in, we followed the guidelines set out within the Sunbed Associatio; however we now follow the Welsh Assembly Government legislation. It is our responsibility to ensure that the safety of our customers is given paramount importance, especially given the nature of our industry.
"I have spoken directly to the member of staff concerned; and while there is no excuse for allowing the customers use of the sunbed facility, she explained to me her reasoning why she considered allowing it. The member of staff concerned is our youngest, most inexperienced employee who works for 2 hours on Saturday during our quiet period and she is genuinely upset that she would have allowed the two customers concerned use of the sunbed.
"I have disciplined the member of staff and reiterated the importance of offering help and guidance to customers, and this includes determining both skin type and the age of the person wishing to use the sunbed. One positive, is that the two customers concerned did not use the sunbed and we are thankful for that.
"As a temporary measure, I have spoken to all the staff members and reiterated the importance of promoting safe tanning, especially due to health and safety concerns over skin type and age. As a more permanent measure, I have begun one-to-one re-training of the staff, which will continue over the coming days, as a reminder to us all and ensure that safety should be at the forefront of our mindset.
"Staff will be reminded that not all our customers are regulars, or experienced sunbed users. I will also introduce a 'cue card' system for staff, where any new customers entering the shop must be advised about safe tanning as laid out in the Welsh Assembly guidelines, including how to determine skin type and the age of potential users.
"We are a small independent business, who serves the local community, and as such the vast majority of our customers are local people we have previously assessed for safe use of sunbeds. I would like to point out that we have regularly refused customers the use of the sunbeds if we have had reason to doubt their age and they could not provide proof.
"We also keep a log of underaged customers we have refused, as we were advised to do so by the Welsh Assembly representative. If we identify a person as underage, we do take the time to explain why they have been refused; however, not every customer who is refused is willing to listen.
"In conclusion:
•   The two customers did not use the sunbed, and we can use this as a salutary warning that we must not become complacent and let our standards slide especially something as important as people's health.
•           It has been just over a year since the legislation was brought into place by the Welsh Assembly, and this episode has given us an opportunity to re-evaluate our training methods.
•           Staff re-training is taking place to ensure that everyone aware of our responsibilities and care of duty to our customers.
•           A 'cue card' system will be introduced, as a reminder for staff that not all potential customers have used sunbeds in the past and will need guidance.
•     Re-training program will be carried out annually.

 
"These countermeasures have begun already and will continue over the coming days."

Supersun, Albany Road
• Willing to allow a 14-year-old to tan
• Didn't check skin type
• Both volunteers offered a four minute session
"We have now had some time to investigate the circumstances surrounding your undercover filming, and appreciate you giving us the chance to comment.
"We have reviewed our own CCTV recordings, as you are unwilling to provide us in advance of the programme being aired, any of the footage you intend to use.
"There is no doubt however, that if the circumstances surrounding your filming are accurate, we have clearly in this instance failed to provide the extremely high standard of care we have become synonymous for throughout the Cardiff area.
"We believe very strongly, that to consider this one isolated snapshot of 'less than satisfactory' care as being generally indicative of our approach to the recent changes in legislation, would be extremely disingenuous.
"We believe that it speaks to our attitude towards identifying those who are not of a suitable age, that we have taken details of over 120 individuals that we have challenged for the purposes of establishing their age within the last few months. These details pertain to individuals ranging from 18 to 26 years of age, hardly the actions of a salon that pays no heed to legislation when 26 year olds are being challenged to provide photo ID.
"We have been trading very successfully in the Roath area of Cardiff for over 10 years, and have hundreds of loyal customers, both men and women, using our salon every week. However, in light of the report you have made to us, we are immediately undertaking a full review of our procedures, and all staff will be re-trained to ensure that this type of incident does not happen again.
"In the coming months we are set to fully refurbish the salon, upgrading all of our equipment and installing a new computerised POS and control system capable of storing biometric data records to aid in the identification of customers/members. We are also currently investigating the potential for using an automated skin type testing machine."
Credits
| Role | Contributor |
| --- | --- |
| Presenter | Lucy Owen |
| Presenter | Rhodri Owen |
| Reporter | Rachel Treadaway-Williams |
| Series Producer | Nick Skinner |