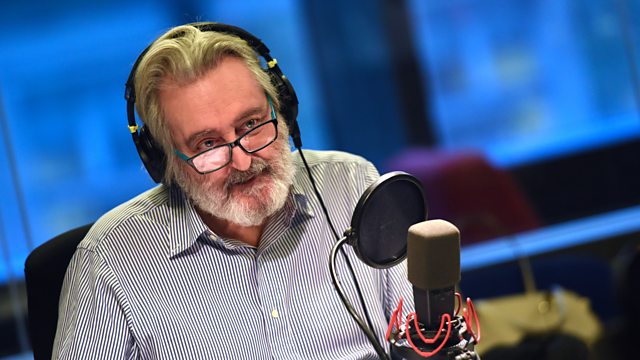 Child Benefit, Car Insurance and Pension Projections
Listen in pop-out player
Child benefit cuts: Around a million families are being written to, to be told how their child benefit could be cut. In January, households where at least one person earns more than £50,000 will have child benefit effectively reduced or stopped. If you're the new partner of a divorced parent, the changes could affect your salary. Paul Lewis interviews the Exchequer Secretary to the Treasury, David Gauke and Lin Homer, HMRC chief executive and permanent secretary, about who will be affected and how.
Car insurance: Money Box has been hearing complaints about car insurers rolling on customers' policies for another 12 months - against their wishes. The practice of providing a customer with continuous cover, unless they cancel, is called "auto-renewal". The insurance industry says it keeps people covered - and on the right side of the law - if they forget to renew their insurance. But Money Box is hearing of cases where customers are being "auto-renewed" against their wishes - sometimes facing cancellation charges to get out of their old policies. Paul Lewis interviews Malcolm Tarling, from the Association of British Insurers.
Pension projections cut by FSA: Projected investment returns on pension plans must be reduced from 2014, according to the Financial Services Authority (FSA). The City regulator wants investment firms to show more realistic, and also less optimistic, potential returns than those currently used. It says this will reduce the chances of investors getting a "false impression" of the value of their potential future pensions. Pension firms are currently meant to give three different rates of return - 5%, 7% and 9% - and to revise them down if a product appears unlikely to achieve this. The new projection rates will be cut to 2%, 5% and 8%. Paul Lewis discusses the changes with Tom McPhail of Hargreaves Lansdowne.
The electrical retailer Comet went into administration on Friday, raising questions for its 6,600 staff and for customers awaiting deliveries. Its 236 branches are open today under the supervision of administrators Deloitte. Paul Lewis explains what to do about gift cards, vouchers, and deliveries.
Producer: Ruth Alexander.
Last on