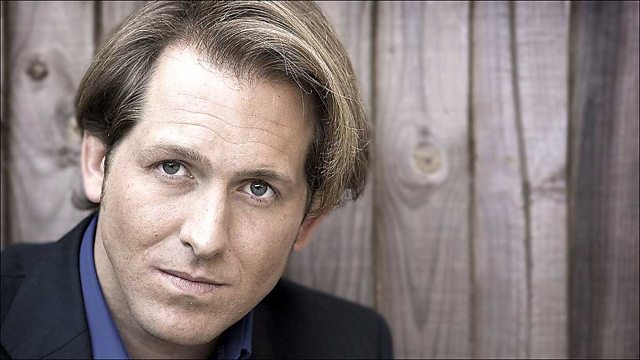 29/10/2012
Every week, eight guide dogs are attacked by other dogs. Inside Out investigates this distressing story, and finds out what's being done to address the problem.
Margaret's guide dog Molly was unable to work for almost a week after being attacked by another dog. The 64- year-old was left stuck at home, relying on other people to help her do the day to day things that she normally does for herself. In the most recent attack in January this year, Margaret was heading home from Norwich City Centre when a dog jumped on nine-year-old black Labrador Molly at a bus stop. Margaret believes this attack was deliberate and said: 'A young lad came up to the side of me with a dog and let it off the lead. I heard him say 'get it' and it went for Molly's face. I tried to get this dog off her but it scratched her side and left her with a gash'.
The mother-of-two was bravely able to get Molly home on the bus and treat her wound, but was advised by dog welfare experts at Guide Dogs to give her a few days to recover. She said: 'The police told me they couldn't do anything because it was a dog on dog attack, but I told them they had to do something because Molly's a working dog. When she's hurt I can't leave the house without help from someone else.'
Margaret has two detached retinas, she is totally blind in one eye and has just 10% vision in the other. She was delighted to be paired with Molly seven years ago but after a number of incidents involving other dogs, she said the fear of another attack would make her think twice about getting another guide dog. She said: 'I'm fearful of other dogs now, not for me but for Molly, although I try not to show her. But she is definitely more wary of other dogs too. I think people need to learn to keep their dogs under control'.
Newmarket is famous for horse racing but it also has a long tradition dating back to the Victorian times for making sausages. And that tradition is hopefully to be enshrined in law. That's because the town has asked the European Union to give its sausage protected status putting them on them on same footing as Champagne, and Melton Mowbray pork pies. The decision will be made shortly and if there are no objections the Newmarket sausage will be the 50th product in the UK to be given this status. It has only come about as two warring butchers agreed to put aside their differences.
Last on
Credits
| Role | Contributor |
| --- | --- |
| Presenter | David Whiteley |
| Series Editor | Diana Hare |