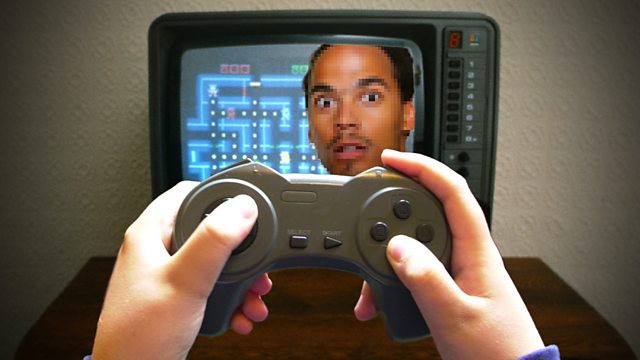 The Story of the Blockbuster Game
33 million people in the UK are gamers and video game sales have overtaken DVD sales in the last year, making them the biggest product in the world of entertainment. In part one of a three-part series on gaming, Dev goes inside the video game industry to find out how the games you love are created, as the writers and artists of the big blockbuster games share their secrets.
From the NES to the PS3, from Mario to the new 'rebooted' Lara Croft, we look back at the history of blockbuster games and how gaming grew up.
The likes of JLS, Tinchy Stryder and Dappy reveal their favourite games and characters; gadget expert Jason Bradbury explains how games learnt a lot from movies; gaming psychologist blogger Jamie Madigan reveals how games will take over our world; narrative 'paramedic' Rihanna Pratchett talks Tomb Raider; and Matthew Mercer tells us what it's like to be the voice of a top gaming character in Resident Evil 6!
Dev gets to hang out and play brand new games at the Eurogamer conference with 1Xtra's Nick Bright and performs as a character from a real game with the voice of Patrick Stewart. We also meet the games designers of the future and predict how technology will make gaming even more amazing - with Metal Gear Solid creator Hideo Kojima having the final word.
The games explored include Skyrim, Grand Theft Auto, F1, Aliens: Colonial Marines, Halo 4, Metal Gear Solid, Mass Effect, Resident Evil, Fable: The Journey, Bioshock, Castlevania and Red Dead Redemption.