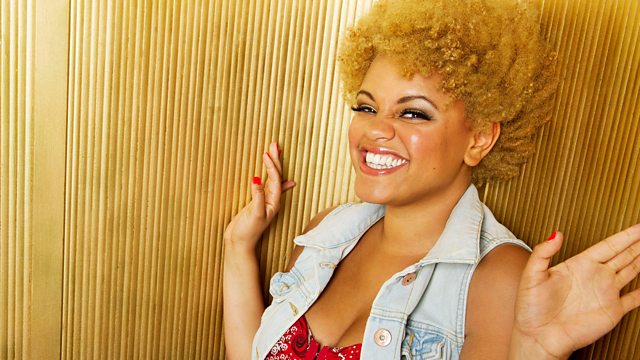 Him and Her and Her
Gemma stayed in last night (yawn) but in her fantasy night out she was at the MOBOs watching fireworks with Scissor Sisters and Rylan. As you do!
Gemma wants to say hello to as many of you as possible in The Big Hello.
We've heard of meat sweats but can you actually get cheese sweats?! Glyn Purnell from the Great British Food Revival says so.
Will Robbie William's new single 'Candy' be Number 1 in the Official Charts later with Reggie.
Its Gemma's last day in the old Radio 1 building before we move to our spanking new studios. Will miss: The history. Won't miss: the weird stains everywhere. Yuck.
The most convincing on-screen couple on telly Russell Tovey and Sarah Solemani (aka Him and Her) popped by to talk about sniffing each other and losing awards in Soho.