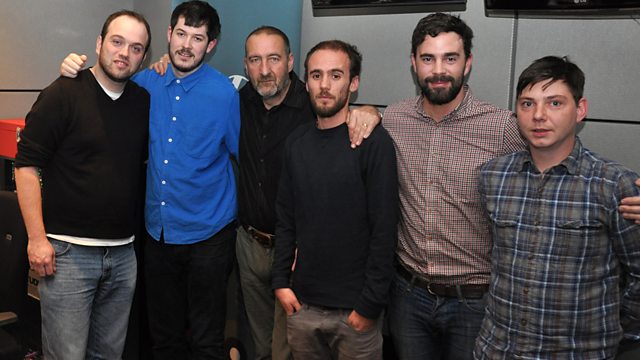 The Voluntary Butler Scheme
Rob Jones and mates in tonight for a late booking aka The Voluntary Butler Scheme. VBS have been into the show loads but not for ages - so excitement abounds.
The band will perform new single Brain Freeze which was released yesterday on Split Records plus 2 other beauties.
Regulars to the show will recognise another member of the band Sweet Baboo last seen in session on this very show with Slow Club - he's the hardest working man in showbiz official.
Last on