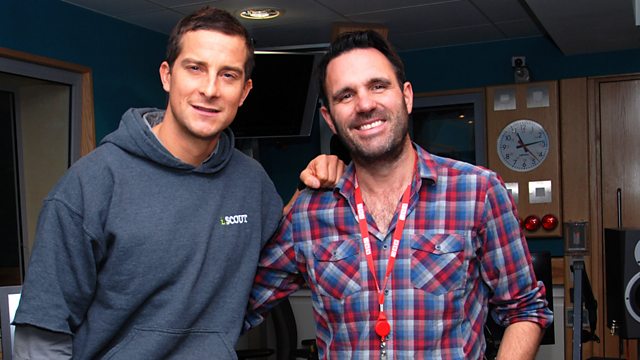 With Bear Grylls
Has a song wiggled its way into your tired brain overnight? Don't fret! It's only an Earworm. Shaun can provide immediate relief and release from that little beastie of a tune rattling around your head and, who knows, he just might pick yours to play if you share it with him this morning.
You can also nominate a tune for Shaun's ever-popular Song of Praise which invites a listener to evangelise about something they find wonderful.
Plus, Up-to-the minute music news comes courtesy of news horse (and former Menswear drummer) Matt Everitt, while Shaun keeps listeners apprised of the day's lighter news stories and occasional ridiculousness.
All this plus Bear Grylls joins Shaun to chat about his new book. Bear has become known around the world as one of the most recognized faces of survival and outdoor adventure. He started his career in the British Special Forces, serving with 21 SAS, he went on to become one of the youngest ever climbers to reach the summit of Mount Everest.
Bear went on to star in Discovery Channel's Emmy nominated Man Vs Wild and Born Survivor TV series, which has become one of the most watched shows on the planet, reaching an estimated 1.2 billion viewers. Off screen, he has lead record-breaking expeditions, from Antarctica to the Arctic, which in turn have raised millions for children around the world. In recognition for his expertise and service, Bear was appointed as the youngest ever Chief Scout to 28 million Scouts worldwide, was awarded an honorary commission as a Lieutenant-Commander in the Royal Navy, and has authored 10 books, including the No 1 Bestseller: Mud Sweat & Tears.
Last on