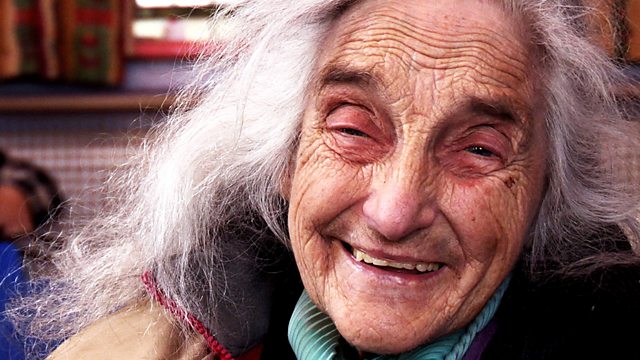 Golden Oldies
This affectionate insight into being old today sees three Golden Oldies pass on their astute and humorous insights on becoming old and poor, and the stark choices they now face in their twilight years. Full of wisdom, independent spirit and hard-earned perspective, their stories make you ask, 'Could this happen to me?'
Doris is 84, and won't let a living soul (including the film-maker) inside her chaotic Clacton home - for fear that social services will take it away from her.
Feisty Kitty in Exeter is also 84. She shows us her Kate Moss-inspired knicker and bra collection, and dreams of a miracle cure to an illness like most dream of winning the lottery.
And then there's relatively youthful and charismatic Frank from Liverpool, who at 72 has lost his family to emigration. With no-one left, he has lost the will to carry on - but not his intelligence or tragic humour. Self-imprisoned in his own home like a character from a Samuel Beckett play, his neighbours rarely see him. He hasn't had a bath in years - mainly because he doesn't have one. He's reminiscent of an older, helpless Boo Radley from Harper Lee's To Kill a Mockingbird.
Credits
| Role | Contributor |
| --- | --- |
| Executive Producer | Brian Woods |
| Executive Producer | Brian Woods |
| Camera Operator | Nick Poyntz |
| Director | Nick Poyntz |
| Producer | Nick Poyntz |