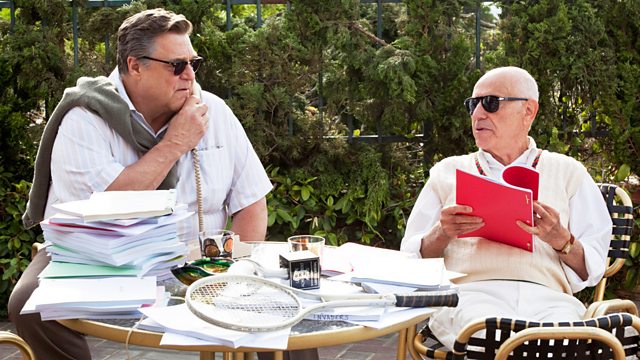 John Goodman, Orhan Pamuk, Andrew Rawnsley on Secret State
Listen in pop-out player
With Mark Lawson.
Actor John Goodman discusses his latest role in Argo, Ben Affleck's film about a high-risk cinematic solution to the Iranian hostage crisis in the late '70s, which is based on a true story.
Secret State is a new TV adaptation of Chris Mullin's novel A Very British Coup. Gabriel Byrne stars as the Deputy Prime Minister thrown into the limelight when his boss disappears. Political journalist Andrew Rawnsley reviews the programme.
Orhan Pamuk was awarded the Nobel Prize in Literature in 2006, recognized for novels including Snow and My Name is Red. Silent House is his second novel and has just been translated into English for the first time. The Turkish writer reflects on what makes his writing political and why Silent House is oddly prophetic.
As the Vatican newspaper gives its blessing to the new James Bond movie, Papal expert John Cornwell surveys the history of the Catholic Church's complex relationship with cinema.
Producer Jerome Weatherald.
Last on