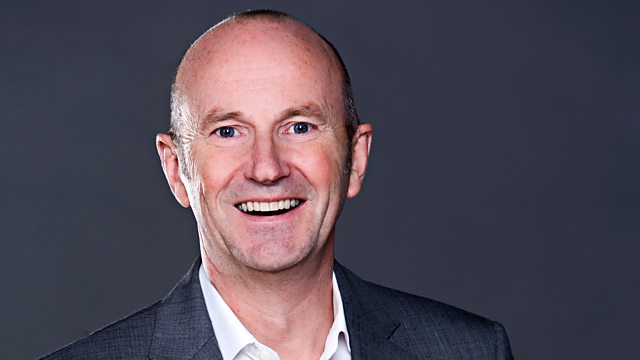 19/10/2012
Blue Peter presenter and adventurer Helen Skelton on why she might be turning up at your house unannounced...in just her pyjamas!
Comedians Seann Walsh & Helen Zaltzman review the biggest news stories of the week - including when Downing Street cats attack and the Australian PM falls over.
On Friday afternoon, people up and down the country will attempt to set a Guinness record for the world's largest memory game as part of the first ever Biology Week. We'll be testing Karen MacKenzie's memory live on-air.
Fred is joined by Chef Brian Turner ahead of the Good Food Show in Glasgow for a taster of what's in store over at the SECC...
MacAulay & Co's Foreign Correspondent David Byrne reports live from Helsinki...and tests his grasp of Finnish on the locals.
It was revealed this week that 80% of couples no longer give their partner a goodnight kiss. Is this a bad sign for the state of our love lives? Relationship Judi James doesn't think so.
Plus we find out What's On this weekend across the country...which this week includes the best NASA astronaut name ever.
Last on
Special Guest: Blue Peter presenter and adventurer Helen Skelton