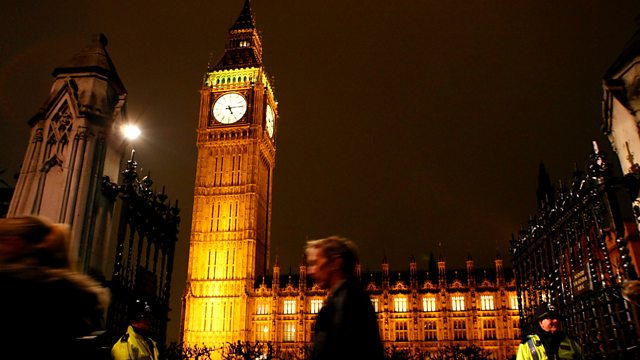 30/10/2012
A Health Minister says abuse at care homes such as Winterbourne View is a "national scandal" that "has to end".
Answering an urgent question, Norman Lamb says the Government's response to the BBC investigation into the private hospital, near Bristol, "will be robust and clear".
An Energy Minister says the Prime Minister announced the "intent, not the detail" of a plan to put energy customers on the cheapest tariff.
The Government faces pressure in the Lords over the decision to remove child benefit from higher earners.
And the Business Secretary, Vince Cable, tells MPs that a new committee to promote economic growth has yet to get down to work - even though it has met twice.
Susan Hulme and team report on today's events in Parliament.
Last on