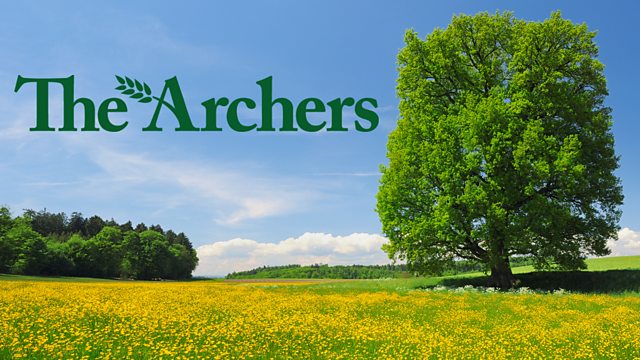 30/10/2012
Paul calls Lilian, and sympathises with her plight. He suggests Matt and James are too alike. He tells Lilian she's a great mum. Lilian recognises she's spoiled her son, and that he's a bit of a mummy's boy. Paul says pointedly that it's not easy keeping two men you love happy.
James is twitching because he's lost a client. He blames his 'non proximity'; the client likes to deal face to face. Lilian's sympathetic, but Matt thinks the client's had a lucky escape - he wouldn't trust James to manage a flea circus. When Lilian goes she leaves Matt instructions on the heating of James's soup.
Having had his fill of rude and demanding James, Matt passes on the soup instructions to irritated Brenda, who in turn serves the soup cold. Tom visits and engages James in chat about Christmassy pork-based snacks. James is soon bored, clanking his bell for attention. Harassed Brenda finally arrives, confiscating the bell until James improves his manners. James is indignant, but Tom thinks Brenda magnificent. Brenda asserts that it serves James right for humiliating her all those years ago. When Matt returns later, Brenda assures him that the afternoon has been very quiet.
Last on