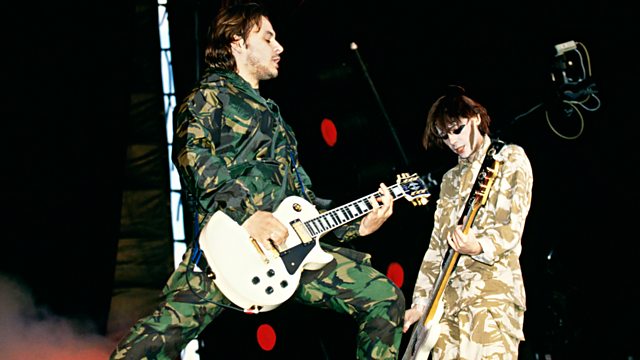 The Holy Bible, by Manic Street Preachers
Stuart Maconie presents the story of The Holy Bible - the last album to feature full contributions from Richey James Edwards. Richey is credited with design and guitar for the album. In reality he gave no musical contribution to the record yet wrote 75% of the lyrics and fashioned the record's core subject material - namely a thesis on prostitution, capital punishment, American globalization and the Holocaust.
The album 'The Holy Bible' was released on 30 August 1994. Richey disappeared from the Embassy Hotel, Bayswater, London, at approximately 7am on 1 February 1995 and was never seen again. He was officially pronounced 'presumed dead' on 23 November 2008.
Swansong features new contributions from Manic Street Preachers - James Dean Bradfield and Nicky Wire, plus Manic's biographer Simon Price, and Keith Cameron - contributing Editor of Mojo magazine.
Last on