Which women have the biggest impact on our economy, society, politics & culture?
Eve Pollard on chairing the panel of judges for the Woman's Hour Power List

Jenni talks to the Eve Pollard who chairs the panel of judges responsible for collating the Woman's Hour Power List. She is a journalist, author and former Fleet Street editor and was only the second woman to edit a national newspaper. What will she be looking for in deciding who makes the cut? And what are the things she'll be thinking about when it comes to comparing a CEO with a community leader, or a politician with an X factor judge?

The Power List panel of judges

We hear from the panel of judges that Eve Pollard will be leading. What interests them about the search for the country's most powerful women and where are they interested in looking? The panel consists of Priti Patel MP, Baroness Oona King, Val McDermid, Jill Burridge and Dawn O'Porter.

What is power?

So what is Power and how do you know when a woman has it? Is it enough to be influential and know how to get something done and who to speak to – or do you need authority, the muscle to follow through? And are their problems when it comes to how men and women perceive power? Jenni talks to Anne McElvoy, public policy editor for the Economist and Julia Hobsbawm, who runs the media networking company Editorial Intelligence and recently won the Media Woman of the Year Award.

DCI Caroline Goode on Banaz: An Honour Killing

The killing of Banaz Mahmod in 2006 and the hunt by DCI Caroline Goode to track down, arrest and prosecute Banaz's killers is featured in a TV documentary to be aired this week. Banaz had gone to the police five times to inform them that she believed she would be killed by her family after leaving her violent husband and falling in love with a man of whom her family disapproved. The police failed to act and Banaz was killed. DCI Caroline Goode joins Jenni to discuss.

'Banaz: An Honour Killing' is broadcast on Wednesday 31st October at 1035 on ITV.

 

Breast cancer screening

A research project done in this country has found that there is some evidence of over diagnosis – they reckon some 4,000 women may be treated for cancers that would not have proved lethal if they'd been left alone, but they also say 1,300 women's lives are saved as a result of screening. So, are women dying, not as a result of having cancer, but because of treatments like radiotherapy?  Dr Jane Barratt is President of the Royal College of Radiologists and a clinical oncologist.
Woman's Hour Power List 2014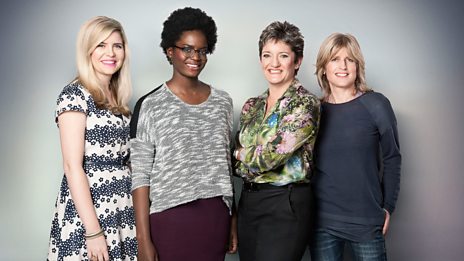 Identifying the top ten game changers operating in the UK today.
Free downloads
Discover cooking techniques and tips to help you perfect your cooking know-how. Jenni Murray and…

Which ten women in the UK have done most to game-change the way power operates in the UK, whether in…

Woman's Hour brings you the big celebrity names and leading women in the news, with subjects ranging…