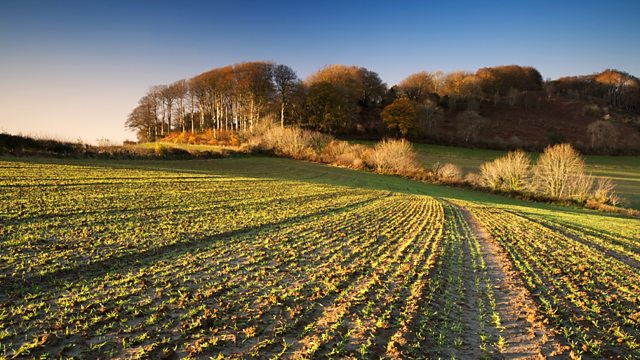 29/10/2012
The wet summer in the UK has meant that significantly less - and poorer quality - fodder has been produced on farms. Harvests around the world were also hit by the weather, and the price of feed has rocketed. The National Farmers' Union tells us that an increase in production costs, especially for dairy farmers, may lead to a shortage of milk and higher prices for consumers.
As the Department for the Environment and Rural Affairs finally bans imports of ash trees, we ask the Secretary of State Owen Paterson why it took so long. Shireen Chambers of the Institute of Chartered Foresters says that we have an increasing problem with imports of diseased plants and suggests that global trade in plants needs to be more tightly controlled.
Finally, increased interest from supermarkets and consumers in native beef breeds such as shorthorn cattle is good news for farmers who had previously seen decades of decline in demand for their product in the UK.
The presenter is Charlotte Smith and this programme was produced in Birmingham by Polly Procter.
Last on
Eight things we've learned from 80 years of Farming Today