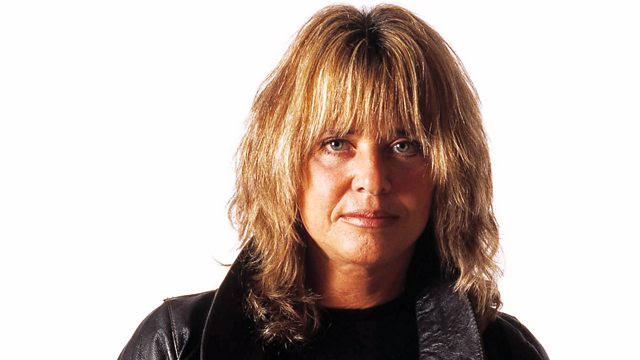 Charles Dance, Mark Thomas, Helen Czerski, Suzi Quatro, Arthur Smith, The Unthanks and Gregory Alan Isakov
Clive conspires with Jewel In The Crown Charles Dance about his career playing bureaucrats and villains in blockbusters like 'Alien 3' and 'The Golden Child'. His new Channel 4 thriller 'Secret State' was inspired by Chris Mullen's novel 'A Very British Coup' and is a classic story of one man against the system which begins on Wednesday 7th November at 22.00.
And that's just the tip of the iceberg! Clive sets sail with oceanographer Helen Czerksi, who puts her courage to the test in the most extreme environments. She's one of the team of scientists and adventurers on expedition to the Arctic to explore the creation, life and death of icebergs. 'Operation Iceberg' is on BBC Two Tuesday 30th October and Thursday 1st November at 21.00.
Arthur Smith's flying low with original 'rock chick' Suzi Quatro who shot to fame in the seventies with hits like 'Devil Gate Drive' and played bass in American sitcom 'Happy Days'. Her new show is a personal reflection on her life in show business: 'Suzi Quatro...Unzipped' is Live At The Hippodrome, London from Monday 29th October until Saturday 3rd November.
Clive enjoys some Comic opera with influential activist and comedian Mark Thomas. He's on a UK tour with 'Bravo Figaro' the true tale of his father - a builder with a passion for opera, his degenerative disease and Mark's attempt to put an opera on in a bungalow in Bournemouth.
The Unthanks open the musical floodgates to perform 'Great Northern River' from their album 'Diversions Vol. 3: Songs from the Shipyards'.
And there's a torrent of instrumental talent from Gregory Alan Isakov, who performs 'Master & A Hound' from his album 'This Empty Northern Hemisphere.'
Producer: Cathie Mahoney.
Last on