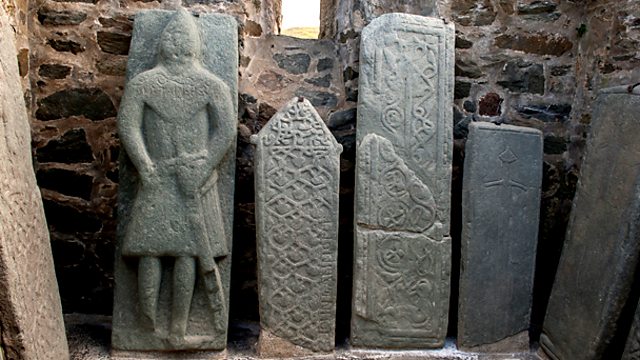 28/10/2012
She's trekked through remote jungle and climbed some of the world's highest mountains. Maude Tiso joins Cathy MacDonald to explain where her spirit for adventure and enterprise comes from.
Scottish households throw away over half a million tonnes of food waste every year. But this isn't just an economic issue, buying what we need, produced in a way we think is fair, is also important. On today's programme we ask, how do we get people to think more carefully about what they buy and what they eat?
We'll find out about the sacred monuments at Kilmartin Glen in Argyll.
The political and social turbulence associated with the Arab Spring uprisings continues to dominate the headlines, but many artists and film-makers are discovering new-found creative freedoms. This creativity is being celebrated in a series of documentaries as part of Scotland's "Africa in Motion" film festival and we'll be hearing some of the stories behind those films.
And with the Church of Scotland's hotel in Tiberias the focus of a Radio 4 programme this week, we'll find out why the Kirk funds a luxury hotel in such a volatile area.
Last on