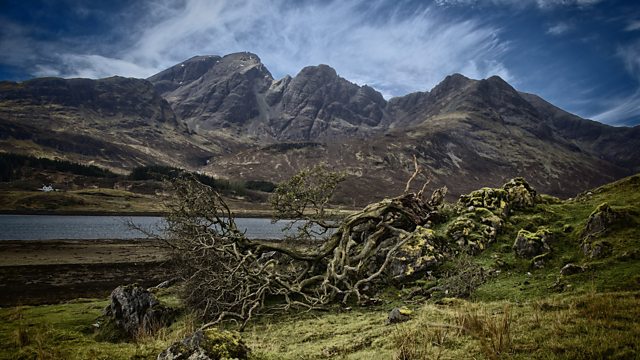 27/10/2012
Mark Stephen visits a Galloway farm taking a very different approach to running a dairy herd.
The wet summer has led to the demise of the neep. Could kale be the answer for animal feed over the winter?
Why the Scottish Wildlife Trust has chosen Cumbernauld as the site of its next big landscape project.
The flaming pyres of Tullos Hill. Unearthing the bronze age heritage of one of Aberdeen's most industrialised areas.
Helen Needham walks a stretch of Scotland's newest long distance trail, running from the borders to Cape Wrath.
Forest drives. How one disabled woman found a way to share moments in the outdoors with her husband.
Plus, Can you predict the weather in three months' time? Probing the science - and art - of long-range forecasting.
And why the Ash became known as the phoenix of trees.
Last on