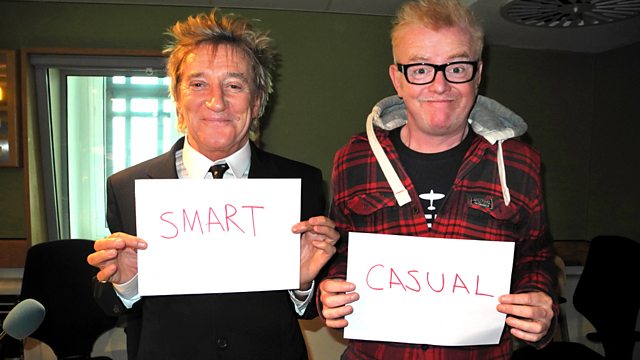 Rod Stewart joins us for breakfast
Top pop rocker Rod Stewart joins us for Breakfast!
He's coming to tell us about his new album 'Merry Christmas Baby', his first ever Christmas album featuring guests including Michael Bublé, Mary J. Blige, Cee-Lo Green and a very special 'virtual' duet with Ella Fitzgerald
Rod came to fame in the late 60s with The Jeff Beck Group and then Faces, whose music still influences the rock masses. He launched his solo career in 1969 with his debut album An Old Raincoat Won't Ever Let You Down and has since sold over 100 million records worldwide, making him one of the best selling artists of all time.
Stewart left school at age 15 and followed his ambition to become a professional footballer, but swapped the boots for the microphone after hanging around music bars and meeting the musicians who he'd later form one of the most iconic mod rock bands in the world with.
In July 2007, Rod collected his CBE for services to music at Buck Pal, and has cabinet full of awards from Grammy's to Brits, but will he add to that list the accolade of Top of the Top Tenuouses?!
Last on