Add music you love and enjoy it with
(CD Single), Def American

Grand Theft Auto Vice City O.S.T. CD2, Epic

Madness - Divine Madness, Virgin

The Faces

Stay With Me

Glam Crazee - Various Artists, Virgin

The Female Touch 2 (Various Artists), Global Television

That's Rock'n'Roll (Various Artists), EMI

Texas

Inner Smile

(CD Single), Mercury

The Greatest Hits Of 1963, Premier

Elton John

Are You Ready For Love

(CD Single), Southern Fried

The Clash

Should I Stay Or Should I Go

Now 19 (Various Artists), Now

Stevie Wonder

Signed Sealed Delivered I'm Yours

You've Got Mail (Film S/Track), Warner Sunset/Atlantic

(CD Single), Navigator Records

The Stylistics

Can't Give You Anything (But My Love)

70's Number Ones Vol 3, Old Gold

The Greatest Hits Of The Stylistics, Mercury

The Very Best Of The Stylistics, H & L

Solid Soul (Various Artists), Telstar

Electric Warrior (Deluxe Edition), A&M, 3

Donald Fagen

I'm Not The Same Without You

Sunken Condos, Warner Bros, 1

Pet Shop Boys

Opportunities (Let's Make Lots Of Money)

Pet Shop Boys - Please, Parlophone

R.E.M.

Orange Crush

R.E.M. - Green, Warner Bros

Without The Aid Of A Safety Net, EMI

Huge Hits 1997 (Various Artists), Global Television

Jeff Wayne's Musical Version Of War Of The Worlds, Sony
Pause for Thought

With Archbishop of York, John Sentamu.

Throughout my ministry one of the things that has given me the greatest delight has been the enthusiasm and joy in life expressed by the children I have met. And the questions they ask are always very searching – full of energy and interest in life.

Children also send me cards and letters, with pictures and poems and prayers which are wonderfully encouraging. Pupils from one primary school - the School of the Resurrection, in Manchester – have been writing to me ever since I became Archbishop of York. First Reiko, then Rebecca, and for the last two years, Nana has been keeping me in touch with the work, play and worship of the school. Now that Nana has left I am enjoying letters from Stella: the same in warmth and fun.

Jesus's disciples argued one day about who was the greatest. Taking a little child in his arms, Jesus said, "Whoever welcomes one such child in my name welcomes me…" He is in effect saying: "Don't go for power and prestige. Have the simple trust of a child, knowing you will be welcomed by God." And Chris – if I may say so - my favourite item in your show is the Fanfare for the Kids, where we hear about something they have done for the first time. What an encouragement they all are!

In the Acts of the Apostles there is the story of a convert, Joseph, from Cyprus, who commended Paul to the Jerusalem Church and became his fellow-worker. He was such an encouraging person – always ready to help, support and speak up for others - that the apostles gave him a new name: Barnabas, meaning 'Son of Encouragement'. He wasn't cynical or pessimistic or unrealistic. He was always ready to see the best in people and life.

So today, let us become like little children, and like Barnabas – full of faith, hope and encouragement for each other.
500 WORDS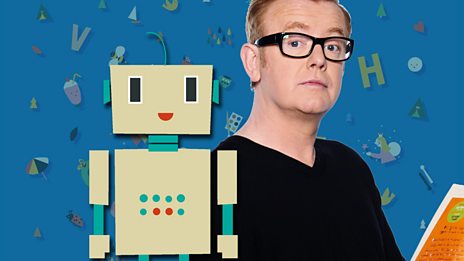 Featuring celebrity videos and top writing tips!
Free download
Catch up with the latest Breakfast fun with Chris Evans. Hear the best stories and the biggest…