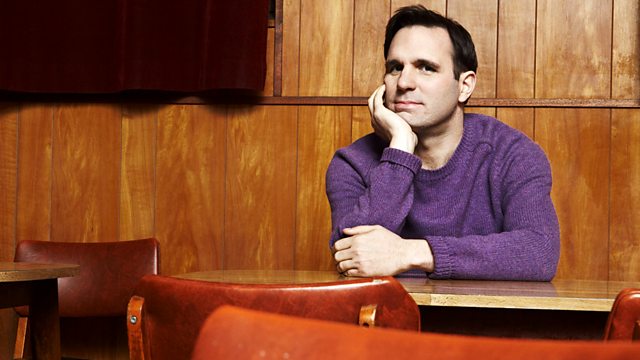 With Pappy's
Has a song wiggled its way into your tired brain overnight? Don't fret! It's only an Earworm. Shaun can provide immediate relief and release from that little beastie of a tune rattling around your head and, who knows, he just might pick yours to play if you share it with him this morning.
You can also nominate a tune for Shaun's ever-popular Song of Praise which invites a listener to evangelise about something they find wonderful.
All this plus, Pappy's joins Shaun tpo chat about their last ever tour. Pappy's is the sketch troupe creation of Matthew Crosby, Ben Clark and Thomas Parry. They perform outrageous characters, ridiculous sing-songs and high-energy, uplifting post-sketch comedy. They were nominated for the Edinburgh Comedy Award for Best Show at the 2012 Fringe (the winner was Doctor Brown) and, before that, for their second fringe show in 2007. They've performed live all over the world (including San Francisco's SketchFest)
Papy's had two very successful podcasts last year, the iTunes Best New Comedy Podcast of 2011, Pappy's Bangers and Mash and Loaded LAFTA Funniest Podcast, Pappy's Flatshare Slamdown. They've also hosted their own game show for Channel 4, the Mr and Mrs Hotty Hott Hot Show (E4), and separately appeared in TV shows such as 8 Out Of Ten Cats (Ch4), Miranda (BBC One), and Never Mind The Buzzcocks (BBC Two).
Their new show, LAST SHOW EVER intertwines effortless sketches, songs, silliness and nostalgia through the eyes of an older reminiscing Pappy's. Whether or not they are actually throwing in the towel, one thing is certain; 'Last Show Ever' is their biggest and best show yet.
Last on