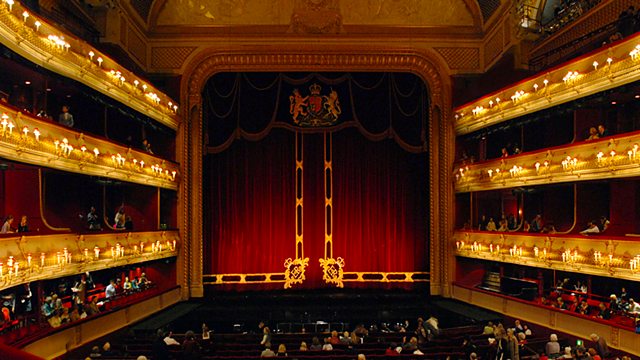 Wagner's Götterdämmerung
Live from the Royal Opera House, Covent Garden
Presented by Donald Macleod
In the last music drama of Wagner's Ring cycle, live from the Royal Opera House Covent Garden, Brunnhilde sends Siegfried off into the world; but he soon becomes enmeshed in the intrigues of Hagen who uses Siegfried to get back the magic ring from Brunnhilde. In a world of deceit where love potions and magic helmets are used for evil ends it is left to Brunnhilde to show understanding and forgiveness. In the final conflagration she returns the ring of power to the forces of nature as she rides into the cleansing flames.
Donald Macleod is joined by Sarah Lenton
First Norn.....Maria Radner (Contralto)
Second Norn.....Karen Cargill (Mezzo-Soprano)
Third Norn.....Elisabeth Meister (Soprano)
Brünnhilde.....Susan Bullock (Soprano)
Siegfried.....Stefan Vinke (Tenor)
Gunther.....Peter Coleman-Wright (Baritone)
Hagen.....John Tomlinson (Bass)
Gutrune.....Rachel Willis-Sorensen (Soprano)
Waltraute.....Mihoko Fujimura (Mezzo-Soprano)
Alberich.....Wolfgang Koch (Baritone)
Woglinde.....Nadine Livingston (Soprano)
Wellgunde.....Kai Ruutel (Mezzo-Soprano)
Flosshilde.....Harriet Williams (Mezzo-Soprano)
Royal Opera House Orchestra
Royal Opera House Chorus
Conductor, Antonio Pappano
*1600 Act 1
*1805 Interval
*1845 Act 2.
Last on
More episodes
Previous
You are at the first episode