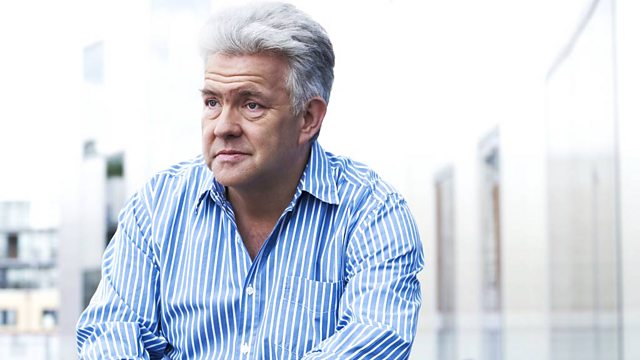 The Q Special
Ian McMillan presents Radio 3's 'Cabaret of the word' - this week he's joined by Toby Litt, Ira Lightman, Leafcutter John and Sharon Olds who will be celebrating the letter Q.
Toby Litt is an acclaimed novelist whose books are named in alphabetical order. It was his idea to celebrate the letter Q on The Verb, and to that end he has been commissioned to write a poem in quatrains almost entirely composed of Q-words.
Sharon Olds is one of the leading voices in US contemporary poetry; her new collection 'Stag's Leap' has just been shortlisted on this side of the Atlantic for the T.S.Eliot Prize. Sharon reads a poem called 'Q' and explores the significance of the letter Q in 'Stag's Leap' - which details the break-up of her marriage.
Leafcutter John is a musician and artist who has created a Q soundscape especially for The Verb, incorporating samples of many voices saying Q words, Q in morse code and a baby's first Q.
Ira Lightman is a conceptual poet who also makes public art, and performance pieces. He explores the Q-ness of the French writer Raymond Queneau for The Verb.
Last on