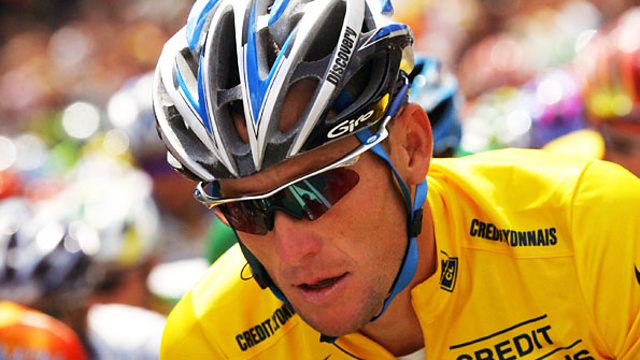 Peddlers - Cycling's Dirty Truth
Mark Chapman presents a special programme focusing on drugs in cycling through the Lance Armstrong era.
Hear from one of Armstrong's former team mates, Tyler Hamilton, as well as interviews with Dick Pound, the former head of WADA and Emma O'Reilly, Armstrong's former masseuse. Plus British cyclist David Millar who was banned for two years after admitting taking performance enhancing drugs and Christophe Basson, a French cyclist who was driven out of the sport by Armstrong and other riders after he spoke out against drugs.
Last on