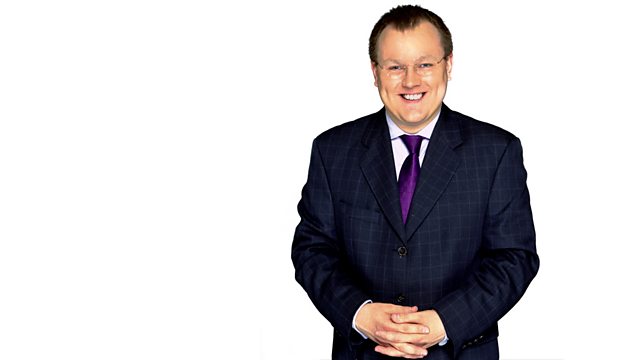 21/10/2012
Declan Curry with lively analysis of the big business stories making the headlines.
Last on
Sir Martin Sorrell, Chief Executive of WPP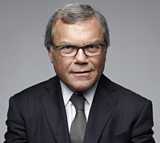 Sir Martin Sorrell is Chief Executive and architect of WPP, the world's largest advertising and marketing services group.
The company was created from Wire and Plastic Products plc, in which Sorrell bought a share in 1985. Today WPP employs over 162,000 people in 110 countries, providing national, multi-national and global clients with advertising, public relations, branding and marketing - and they continue to make wire and plastic products.
Sir Martin also advises a range of international business schools including Harvard, the London Business School and the Indian School of Business.
Ian Dormer, Chairman of the Institute of Directors and Managing Director of Rosh Engineering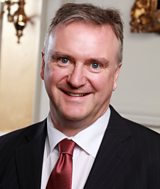 For over 20 years, Ian Dormer has been the owner and Managing Director of Rosh Engineering, a business he inherited from his parents Roy and Sheila - who created the name Rosh.
Based in the North East of England, Rosh was a small family business employing only three staff when Ian took over in 1989, but today Rosh is a thriving enterprise providing specialist engineering services across the UK and northern Europe.
Ian was appointed National Chairman of the Institute of directors in 2012. He is married with two children and enjoys skiing in his spare time.
Margareta Pagano, Business Columnist, The Independent on Sunday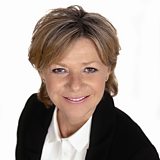 Margareta Pagano is a business columnist and interviewer for the Independent and Independent on Sunday, and also writes for the Evening Standard.
She is the former business editor of the IOS and has worked for the Daily Telegraph, the Sunday Telegraph, the Times and the Guardian.
She was a founding editor of the Financial News, the specialist City newspaper and an online service which is now part of the Dow Jones group.