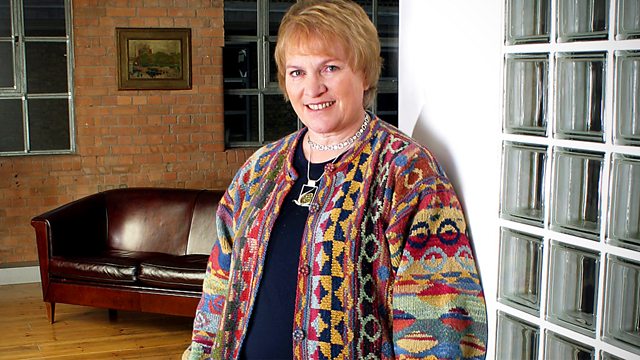 Fiona Fullerton, Cesar Millan, Jemima Dury, Dr Helen Mason
Listen in pop-out player
Libby Purves meets former actor Fiona Fullerton; Jemima Dury, daughter of Ian; solar physicist Dr Helen Mason and dog whisperer, Cesar Millan.
Dr Helen Mason is a solar physicist at the University of Cambridge. She appears in a BBC Four programme 'Seven Ages of Starlight' which tells the epic tale of the stars through seven ages. The film starts with their births in the clouds of dust and gas that lurk in deep space to their various ends as enigmatic white dwarfs, explosive supernovae and mysterious black holes.
Fiona Fullerton is a former actor whose roles included a Bond girl in 'A View to a Kill' with Roger Moore. While appearing in the popular TV series Angels she began a correspondence with a prisoner, Anthony 'Alex' Alexandrowicz, who was serving a life sentence. She writes about their friendship in her book 'Dear Fiona - Letters from a Suspected Soviet Spy' published by Waterside Press.
Jemima Dury is the daughter of the late Ian Dury. Her book 'Hallo Sausages, The Lyrics of Ian Dury' is a collection of his lyrics written for the Blockheads and his first band Kilburn and the High Roads. 'Hallo Sausages, The Lyrics of Ian Dury' is published by Bloomsbury.
Cesar Millan is self-taught dog trainer and presenter of the TV series 'The Dog Whisperer'. Born and raised in Mexico, he went to America to pursue his dream of working with dogs. Oprah Winfrey; Scarlett Johansson; Will Smith and Nicolas Cage have all had their dogs trained by him. He is in the UK to promote his 2013 'Trust Your Instincts Tour'.
Producer: Paula McGinley.
Last on