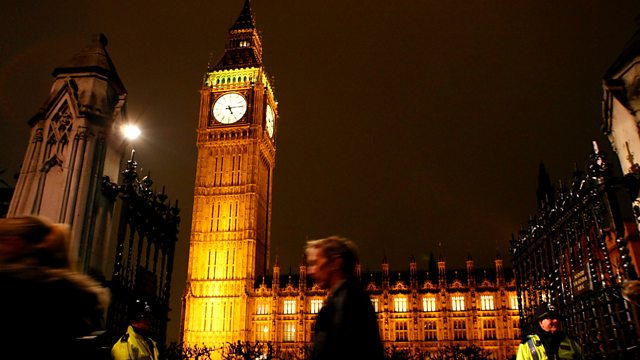 22/10/2012
The Prime Minister, David Cameron, promises to ensure the UK's interests are defended as eurozone countries move towards a banking union.
But the Labour leader, Ed Miliband, accuses him of "losing control" and alienating the UK's supporters in Europe.
MPs debate the findings of the Hillsborough Independent Panel and the Home Secretary says she will work with Labour to see if new laws are needed to compel former police officers to co-operate with the police watchdog, the IPCC.
Over in the House of Lords, the Government suffers a defeat over plans to change council tax benefit and concerns are raised over new broadband street cabinets.
Susan Hulme and team report on today's events in Parliament.
Last on