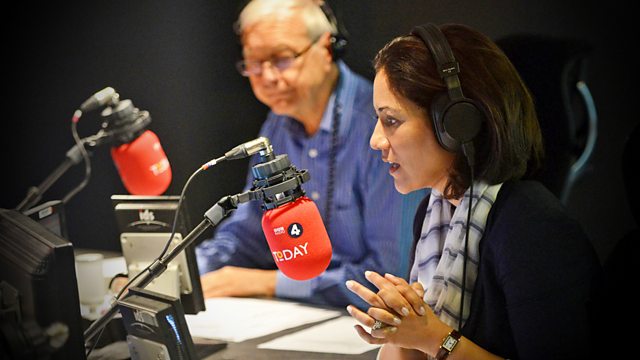 22/10/2012
Morning news and current affairs with James Naughtie and Sarah Montague, including:0750
David Cameron will deliver a speech on criminal justice today and is expected to promise that the government will be "tough but intelligent." The Justice Secretary Chris Grayling outlines what is new about the plans.
0810
The BBC will broadcast a Panorama special on Monday examining why Newsnight dropped an investigation into Jimmy Savile's abuse of children. John Whittingdale, Chair of Culture, Media & Sport Select Committee, explains the extent to which this has damaged the BBC's reputation.
0818
Despite the efforts of government to cap housing benefit and control its spiralling cost, the total bill is set to rise over the coming years. Housing Minister Mark Prisk MP explains that lack of supply of new housing is the underlying problem.
0822
It is the third and final of the US presidential debates tonight and candidates are currently level in the polls. Candy Crowley, CNN anchor who moderated the second debate and host of State of the Union, outlines what we can expect to hear from the candidates.
Last on