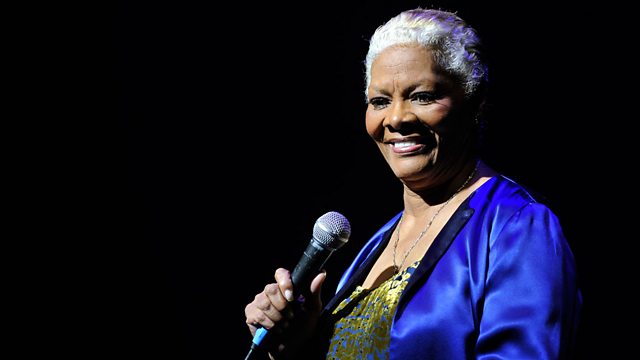 The Wonder of Warwick
Johnnie Walker takes listeners on a journey through 50 years of a musical icon's life.
Music is Dionne Warwick's soul and she tells us about her astonishing dynasty. Her mother, Lee Drinkard Warwick, was the manager of the renowned gospel group The Drinkard Singers, and her aunt is Cissy Houston, mother of the late Whitney Houston.
But It was at a Drifters recording session 50 years ago when the magic began, she was spotted by the prolific songwriting team of Burt Bacharach and Hal David and they formed the most triumphant triumvirates in pop music. They racked up more than 30 hit singles during their first decade together. Bacharach described her voice: "she has a strong side and a delicacy when singing softy, like miniature ships in bottles, she was no play-it-safe girl".
But their relationship wasn't always plain sailing. Dionne describes how angry she was when they gave her demo song, Make It Easy On Yourself, to another artist after promising it to her. She yelled at them "Don't make me over man you have to accept me for what I am!" Hal said: "Burt, I think we just heard the title of a new song". Don't Make Me Over became Dionne's first solo hit and, 50 years later, she is still making records. It's a poignant fact her latest album, Now, was the last project for that team when Hal David died earlier this year.
Dionne jokes about not always making the right decisions, such as her reluctance to have Arista stablemate Barry Manilow produce her and her uncertainty about working with The Bee Gees on Heartbreaker, which became her best-selling album.
You'll hear all the favourites like Wishin' And Hopin', Anyone Who Had A Heart, A House Is Not A Home, and Do You Know The Way To San Jose.
Last on