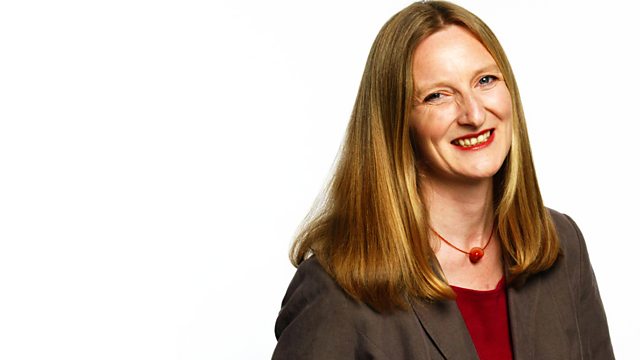 21/10/2012
This week we have the unusual experience of Radio 4 presenters hallucinating live on air and if that wasn't enough, there's Reece Sheersmith being stalked by ghostly women, there's the story of how the chaps in the Commons made life as difficult as it could be for Nancy Astor the first woman to take a seat in the British parliament in 1919.
We've a lesson in 'Interrogation without Pliers', the Kafkaesque tale of a man left with no home and no state in India, how the gas cooker helped the women's movement and ..the pros and cons of perming your eyelashes.
All that and a serenade from the lovely Kate Rusby.
Hallucination: Through the Doors of Perception - Radio 4
Hollywood on the Tiber - Radio 4
Interrogators Without Pliers - Radio 4
Witness: The Cuban Missile Crisis - World Service
World at One: 95 Year Old Headmaster - Radio 4
Nowhere Man - World Service
Kate Rusby: Live in Concert - Radio 2
Meet David Sedaris - Radio 4
Digital Human - Radio 4
A Call From The Dead - Radio 4extra
Scream Queens - Radio 4
The Food Programme - Radio 4 (archive material c/o National Grid Archive)
Book of the Week: Nancy, The Story of Astor - Radio 4
Breakfast Show with Toby Foster - Radio Sheffield.
Last on