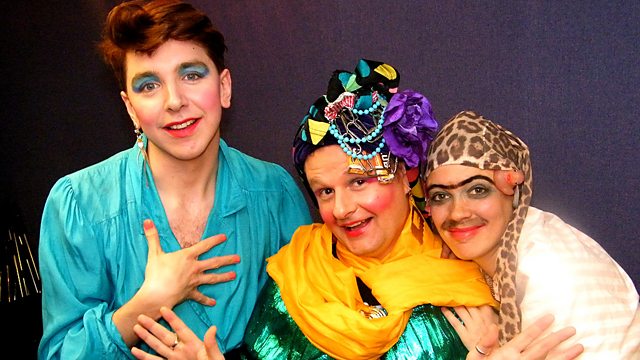 23/10/2012
As the massive US hit musical American Idiot arrives in Scotland, lead man Alex Nee drops into the Culture Café studio with his guitar, and treats us to a Green Day classic.
And much mischief and mayhem, as Glasgay's makeover queens Tranny and Roseannah are let loose on the show. As well as telling us about Frock On Frock Off (FoFo for short) they'll be giving our very own Vic Galloway a fabulous makeover!
Vic(toria) with his brand new look gives us the lowdown on 2 photographic exhibitions at Summerhall in Edinburgh, featuring music legends Bob Dylan and Johnny Cash.
Last on