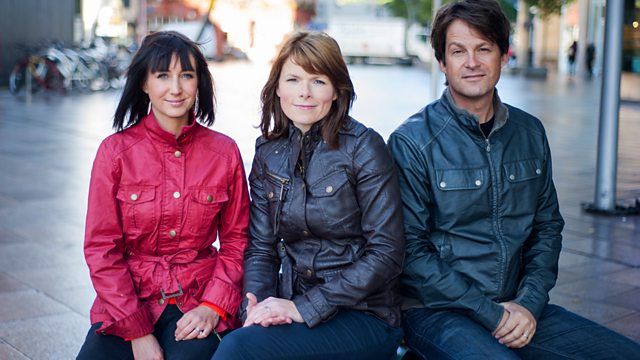 The Killen family from Swansea have never had a holiday together. So when mum Serena went on Gumtree and spotted an eight berth caravan for hire at Pendine Sands Holiday Park for less than three hundred pounds, she jumped at the chance to take husband Andy, and their five children to the seaside for a well-deserved holiday. But when they arrived there was a shock in store. The caravan didn't even belong to the woman who'd hired it to them.
When Nicole Davies from Caerwys in Flintshire wanted to buy a car, she chose a car with a reputation for safety. But then the cruise control jammed as she drove towards a junction, causing her to crash. She's not the only one to experience this problem, as Rachel Treadaway-Williams discovers.
Lyn Wilcox left her precious bracelets in her hotel room in Tunisia by mistake. But as neither the travel agent or the hotel's management will help her get them back, she needs Lucy's help.
And Rhodri meets former milkman Andy Millard from Treorchy. He's been leading his horses across the railway tracks to graze in his field for thirty years. But now Network Rail want him to stop.
Last on
Heartless holiday scam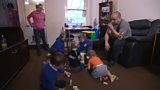 For many families, a holiday in a caravan is the highlight of their year. But for the Killen family from Gowerton in Swansea, it was a particularly special event. Mum Serena and dad Andy have five children under the age of ten. Andy is at university, so financially things are tight, and the family has never had a holiday together.
This year, they were determined to change that. Serena explained, "We found out our son had learning difficulties at the beginning of the year, so we thought it would be a good idea to book a holiday for summer. We wanted somewhere where we could walk to the beach and go fishing with the kids, but we needed somewhere close to home because we don't have any transport, we were relying on a friend to take us."
Serena looked on Gumtree, a website where you can buy all kinds of things. She spotted a cheap 8-berth caravan for hire at Pendine Sands in Carmarthenshire, for just £210. The woman selling the holiday was keen to clinch the deal, sending Serena helpful emails about the great beach and facilities. Serena was convinced and booked the caravan, but kept it a secret from the children until the morning of the trip.
When the family arrived at the caravan park, they expected to meet Jessica Scutt to get the keys. But there was no sign of her and the caravan didn't look anything like the photos they'd been sent – and another family was staying there instead.
"The children were devastated", Serena recalls. " I broke my heart to see their little faces, especially when you have to tell them we're going home." As it was the school holidays, the caravan site was full, so the family had no choice but to head back to Swansea. When Serena phoned Gumtree to report the scam, she had another shock – the company had already received complaints about Jessica Scutt.
"They knew all about it on 24th July, our holiday was on the 30th, but nobody had bothered even letting me know. I could have avoided the whole events of that day." We asked Gumtree why they hadn't let the family know, but they say they thought it was a matter for the police.
We also found angry messages online from other people who say they paid Jessica Scutt for holidays which vanished into thin air. It seems she's living in Guildford but when we spoke to her on the phone, she denied knowing anything about scamming the Killen family or anyone else. 

The police are now on Jessica's trail and they've already spoken to nine victims of her unpleasant little scam. We'll keep you up to date on their investigation

Out of control BMW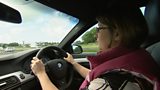 Busy mum Nicole Davies, from Caerwys in Flintshire, wanted a safe reliable car for her growing family, so two years ago she bought a BMW.

Nicole drove the car without a problem until June this year, when it seemed to take on a life of its own.

Nicole and young son Cameron were returning from a shopping trip when she set the BMW's cruise control  at 50mph.

But when she tried to turn the cruise control off, as she approached a busy roundabout, nothing happened.

"I went to apply the brake which is usually what disengages the cruise control," said Nicole. "Nothing happened. I was madly hitting the brake."

Nicole tried desperately to stop the car but fearing for Cameron's safety, she took drastic action by turning sharply into a string of bollards before hitting a lamppost. Her BMW span around and came to rest against two parked cars before the engine finally cut out.

Luckily Nicole and Cameron were unhurt, but when she reported the incident to BMW she said they "just shrugged it off" and said it was not for them to investigate, as they were not aware of any manufacturing faults.

Richard Brindle had a similar experience in 2007. The cruise control on his BMW got stuck at 70mph while driving on the M5. Richard's car was damaged but like Nicole, he was not hurt.
When he complained to BMW he says they would only inspect his car if he paid for it.
Richard went online and has since heard from other BMW owners who claim to have had problems with cruise control systems getting stuck.

When X-Ray contacted BMW, they said they had no "outstanding issues" with the cruise control on their cars, but that vehicle safety is of "paramount importance" to them and that all their cars meet or exceed safety requirements.

Tim Shallcross, from the Institute of Advanced Motorists, said: "These things can go wrong and really BMW need to pay more attention to the concerns of their customers, and if there's something like this, whether it turns out to be the cruise control system or a sticking accelerator, they need to look at it, find out what it is so people aren't so worried about using them in the future."

BMW have told Nicole they'll only reassess her car, if her insurer requests it.

Fighting to cross the line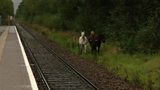 Andy Millard, a retired milkman from Treorchy, is fighting for the right to get to the field he's used for his horses for the last thirty years. 
 Andy – or as he's known locally Millard the Milk – has always taken his horses from his stables, through the streets of the town, and then across a railway line to the field.   But four years ago Network Rail told him to stop.
Andy said: "They said they weren't happy with me crossing the line and I was trespassing, and they didn't want me to cross the line, but of course I had nowhere else to put the horses."
In 1986 Ynyswen station was built at the exact point where Andy had already been crossing for several years. Andy says the rail authorities even replaced the old wooden gates across the track with a new metal one.
He said: "They gave me the key. They put an actual wooden crossing there, so I could cross the horses."
Andy says he's never had any problems crossing the line, even though five trains an hour pass through. But in 2008 all that changed when Network Rail told Andy he was trespassing. The company told X-Ray it was a matter of public safety, and Andy had no legal right to cross the line. Without the crossing, Andy says it's not practical to reach his field and he might have to give up his horses.
He said: "I just don't know what I'd do without the horses in my life. I've always had horses and I hope I continue to until the end of my days."

On the Case - Holiday Jewellery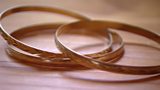 Lyn Wilcox, a retired civil servant from Pontardawe,  had a holiday nightmare when she left behind her most precious pieces of jewellery on holiday in Tunisia.

The three bracelets – worth up to £1500 – were presents from her husband on the birth of their children. She left them in her room, and only realised on the bus to the airport.
Lyn said: "As soon as we got to the airport, the first thing my husband did was go and have a chat with the courier. He managed to get through to the hotel manager who confirmed they had been handed in."
It was too late to go back to the hotel, so as soon as Lyn got home she contacted her tour operator,  Thomas Cook. They told her they couldn't help and to speak to the hotel. Lyn offered to pay for a  courier to pick up the jewellery, but the hotel's manager said he would only release them to someone from Thomas Cook.
Lyn said: "It's really frustrating because I know there are simple ways of getting the items back, either Thomas Cook could do it, or the couriers could do it for us, but every time I think I've found a way  I'm hitting a brick wall."
X-Ray wrote to Thomas Cook, and  after we spoke to them they managed to get one of their staff  holidaying at the same Tunisian resort to pick up Lyn's jewellery and bring it home for her.  

Credits
| Role | Contributor |
| --- | --- |
| Presenter | Lucy Owen |
| Presenter | Rhodri Owen |
| Reporter | Rachel Treadaway-Williams |
| Series Producer | Susie Phillips |