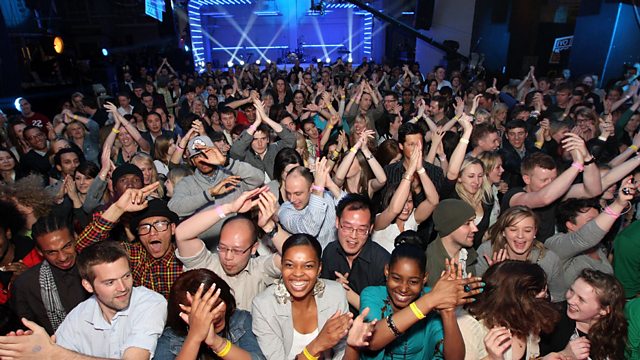 Bonkers - The Sound of 21st-Century Britain
Dizzee Rascal is one of the sounds and personalities of 21st century Britain. Bonkers was his second number one single, his third top ten single and eleventh top forty hit. Not bad for a lad who'd been kicked out of a number of schools for disruptive behaviour. In his fifth school he was kicked out of all his lessons bar music where a sympathetic teacher recognised a raw talent and encouraged Dizzee to try and utilise his gifts and a computer to make music. By the time he was 16, Dizzee had recorded his first single, and there was no stopping him. He was to enjoy that slew of hit singles, awards (including a Mercury award in 2003), tabloid headlines and collaborations with acts as diverse as The Arctic Monkeys, Basement Jaxx, Florence And The Machine and DJ Armand Van Helden.
And just as this son of African immigrants (a mix of Ghanaian and Nigerian) internalised and assimilated the many sounds of modern Britain, his own music and lyrics are very much a product of his environment and its mix of cultures. It's an eclectic and hyperactive sound; a mash-up of phone ring-tones, video game sound effects, heavy metal guitars and hip hop beats, all smothered with a layer of paranoia and urban grime. Dizzie's work reflects the diverse state of our pop nation and the healthy mix and match, cut and paste, anything goes cultural stew we live in.
And without probably even realising it, Dizzee Rascal's futuristic, kitchen-sink style pop productions follow in the foot-steps of another British maverick, Joe Meek, whose Telstar we'll look at next week.
Last on