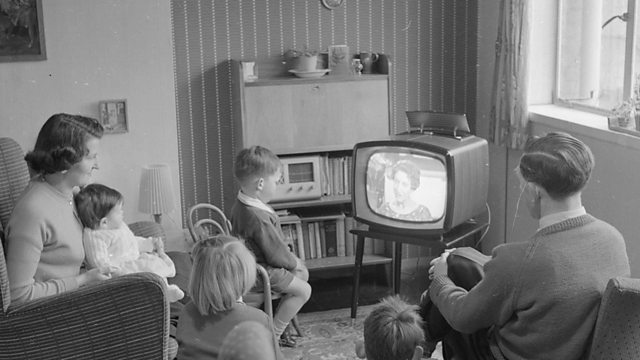 Coronation Rag - God Save the Queen
Following the death of King George VI, on the 6th February 1952, it was over a year before his daughter Elizabeth was finally crowned Queen of United Kingdom, Canada, Australia, New Zealand, South Africa, Ceylon, and Pakistan, as well as taking on the role of Head of the Commonwealth. On June 2nd, 1953, the world's eyes were on London as the ceremony was beamed around the globe by a new medium, television. At home an estimated three million people lined the streets of London to celebrate the new monarch, whilst eight thousand guests would witness the ceremony in Westminster Abbey.
59 years later, one million people would turn up in a rain soaked London to witness the Queen's Silver Jubilee. Whether this tapering off in interest reflects the mood of the nation, or merely the impact of horrible weather it's impossible to tell. And of course, in 1953, television wasn't as ubiquitous as it is now - no doubt millions more had tuned in to watch the Jubilee proceedings on TV, or on the internet rather than in the flesh on London's rain-soaked streets. And yet many believe that it was the Queen's Coronation in the early Fifties which had ushered in the Television Age here in Britain. TV sets went through a huge surge in sales prior to the Coronation and it's thought that 20 million people watched the BBC's coverage, with many people crowding into neighbour's front rooms to share this national experience courtesy of this new and wondrous technology.
We now live in a very different Britain, perhaps a much more divided nation.In 1953, a unified Britain had just emerged from a harrowing war. Rationing was still in place. Churchill was still Prime Minister. And like the newly born technology of television, Britain seemed to be in stark black and white.
Last on