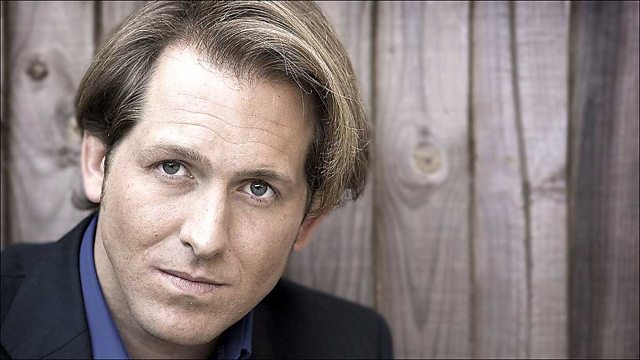 15/10/2012
With more of us living longer, the issue of care funding is an urgent one and North Norfolk has one of the country's highest roportions of over 70s. With baby boomers approaching old age, over the next twenty years the number of over 70-year-olds will double to nearly 10 million. But the funding for providing care for this growing number of elderly is shrinking thanks to hefty cuts to local authority funding: by some estimates, social care budgets have lost nearly £2bn in the last two years, forcing councils to ration their care funding for only the very neediest.
Ursula Errington goes on the rounds with homecare staff from one of the private companies that provide 80% of home care in the East. They say they try to keep standards high but are dogged by problems of recruitment. A care worker from another company tells us how 15 minute slots are allotted with no allowance for travel time; which is often simply not enough meaning clients can be left without proper care. Meanwhile, BBC Home Affairs Editor Mark Easton looks at some radical solutions to the problem of funding elderly care that do not involve the state. One scheme being tried in Essex places young people in houses with an older person needing care in return for reduced rent.
A chance to get a glimpse of a rarely seen world. The Rt Rev Graham James, AKA the Bishop of Norwich, is one of the front runners to become the next Archbishop of Canterbury. But what does a Bishop actually do and what are the challenges facing the church in the 21st Century? The film follows Bishop Graham during his punishing schedule across the East.
Last on
Action lines and support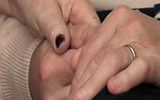 If you or anyone you know is affected by the issues raised in the Inside Out: Elderly care special, the following agencies, charities and organisations may be available to help.
Age UK
Age UK aims to improve later life for everyone by providing information and advice, and getting involved in campaigns, training and research.
Advice line: 0800 1696565
Carers UK
Carers UK is a charity set up to help people who care for family or friends. It provides information and advice about caring as well as practical and emotional support for carers.
Carers Trust
Carers Trust works to improve support, services and recognition for anyone living with the challenges of caring, unpaid, for a family member or friend who is ill, frail, disabled or has mental health or addiction problems. With its partners it aims to ensure that information, advice and practical support are available to all carers across the UK.
Relatives & Residents Association
The Relatives and Residents Association provides information and support to families and friends who find themselves having to deal with helping their loved ones make the move into a residential home. It also raises concerns about the care that those in need of care are already receiving.
Contact - 020 7359 8136, weekdays 09.30-16.30, or email info@relres.org
FirstStop
First Stop offers free, independent information and advice on all aspects of care and housing for older people. Its service includes housing, care, finance and rights.
Contact - 0800 377 7070 Monday to Friday, 9am to 5pm.
http://www.firststopcareadvice.org.uk/
Action on Elder Abuse
Action on Elder Abuse works to protect, and prevent the abuse of, vulnerable older adults.
Helpline - 0808 808 8141
Dementia UK
Dementia UK is a national charity, committed to improving quality of life for all people affected by dementia. It provides practical and emotional support to family carers of people with dementia.
Contact - 0845 257 9406 (Tuesdays/Thursdays 11:00-20:45 and Saturdays 10:00-13:00) or email direct@dementiauk.org
Alzheimer's Society
Alzheimer's Society is a leading support and research charity for people with dementia, their families and carers.
The Society provides information and support to people with any form of dementia and their carers through its publications, National Dementia Helpline, website and more than 2,000 local services throughout England, Wales and Northern Ireland. It campaigns for improved standards of care and greater understanding of dementia.
Helpline – 0300 222 1122. Advisors are available Monday to Friday from 8.30am to 6.30pm.
Community schemes
The following schemes covered in the Inside Out elderly care special may also be of interest:
Care 4 Care
Homeshare International
Share and Care
http://www.shareandcare.co.uk/
Hartrigg Oaks Retirement Village
http://www.jrht.org.uk/node/128
Elderly care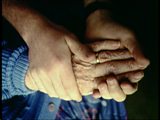 Former cabinet minister David Blunkett has warned that families, neighbours and "younger older people" will have to take a more active role in caring for people in their old age.

Mr Blunkett, who served as Work and Pensions Secretary under Tony Blair, told the BBC's Inside Out programme that a political solution to the problem of paying for elderly care was unlikely to emerge.

He said that raising taxes to pay for care was "ridiculous politically because nobody will touch it with a barge pole" and that politicians are "scared of arguing about tax and spend".
He added: "We need an imaginative, joined-up, holistic answer that mobilises and supports families with caring, that gets the community involved, that gets 'younger older' people who are still active as part of the solution. This is about society as a whole rather than a financial cost[…] It's essential because the money won't be available to do it in any other way."
Inside Out examines the problem of spiralling costs in elderly care.  With many of us living longer is the challenge of providing care reaching crisis point? 

 
The BBC's Home Editor Mark Easton examines some of the radical solutions that are being tested around the UK to help tackle the elderly care crisis.
These include the Isle of Wight's innovative 'Care4Care' scheme – where neighbours bank care credits for the time they spend helping elderly neighbours which they can then spend on their own care later in life.

Mark also visits a happy 'homeshare' in Essex and a unique retirement village in Yorkshire.

Mark Easton blog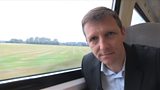 Mark Easton examines some of the radical solutions being tested around England to help tackle the elderly care crisis.
<?xml:namespace prefix = o ns = "urn:schemas-microsoft-com:office:office" />
Read his blog post on his correspondent web pages.
Credits
| Role | Contributor |
| --- | --- |
| Presenter | David Whiteley |
| Reporter | Ursula Errington |
| Reporter | Mark Easton |