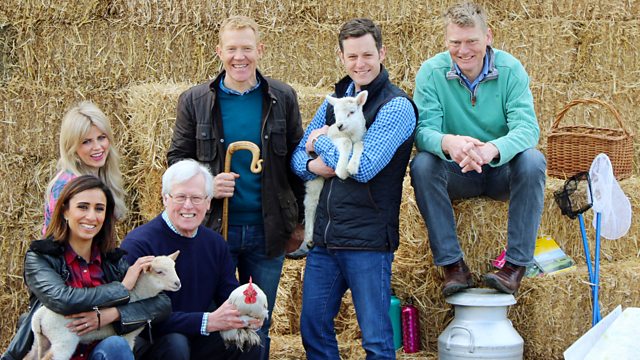 Northumberland
The Countryfile team visit England's most northerly county, Northumberland.
Matt Baker looks into the area's bloody past and finds out why farmers were forced to build stone Bastle Houses to protect their families and their livestock.
Julia Bradbury is on the Wallington Estate, where she delves into the history of the estate as well as seeing what is being done to protect the local white-clawed crayfish population.
John Craven is in Northumberland's National Park meeting their newest ranger, and he also reveals the winners of this year's photographic competition, along with details of how to get hold of the calendar which is sold in aid of Children in Need.
Adam is on his farm in the Cotswolds seeing how an understanding of dung beetles could help boost his crops, and Tom Heap investigates the disappearance of livestock markets.
Last on
Winners and Calendars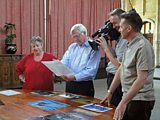 On this week's programme, John Craven and Julia Bradbury will be revealing the overall winner and the judge's favourite for the Countryfile Photographic Competition 2012. The overall winner will be the picture that got the most votes from viewers, but there will also be a special prize for the one that the judges – Jo Brand, Chris Packham and John Craven – liked best. John and Julia will also be revealing the 2013 Countryfile Calendar which features all twelve of the finalists and will be sold in aid of BBC Children in Need. 
Find out more on the main Countryfile page
Bastle Houses
A few hundred years ago the border areas between Scotland and England were dominated by violence and robbery. Boarder 'reivers' were raiders from lawless families and clans who would steal livestock and goods from each other. Matt Baker delves into the history of bastles - fortified farmhouses built for defence by the old residents of the Northumberland landscape. He also catches up with father and son duo, Mike and Gary Simpson, who specialise in heritage consolidation, from bastle houses and castles to Hadrian's Wall. Matt's put through his paces as he tries his hand at lime mortar mixing and pointing work at Cartington Castle.
Wallington Hall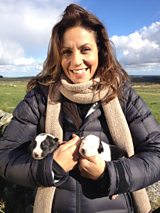 Julia explores the breath-taking beauty of Wallington Hall. Little known outside of the north-east, Wallington was once home to one of our country's most forward thinking families, the Trevelyans. The estate was left to the National Trust in 1942. Seventy years on, Julia meets the men and women who run Wallington today. And she catches up with tenant farmer Emma Gray who invites us to have a sneak peak at her border-collie puppies.
Apples And Dung
After his own poor harvest, Adam Henson travels to Much Marcle in Herefordshire to find out how the apple harvest is progressing. He discovers that although there's been bad news for eating apples, the fruit destined for cider has done rather better. Back on his own farm Adam meets Sarah Beynon. She's come to the farm to set insect traps and see what lurks in Adam's fields. Whilst there Sarah can't resist looking for her favourite insect - dung beetles.
Livestock Markets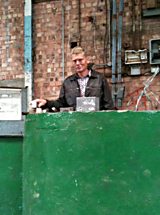 There used to be more than 800 livestock markets in England and Wales, now there are just over a hundred – and more and more of those are moving away from traditional market towns. Tom Heap travels to Hereford to find out why they have moved their market out of the city centre. He also goes to Abergavenny where some locals are fighting hard to stop their market being moved. So are we losing an important rural tradition or simply safeguarding the future of our livestock markets by bringing them bang up to date? Tom investigates. 
Young Rangers
John is in the Northumberland National Park to discover what it takes for youngsters to work in the great outdoors. Catching up with trainee ranger, Josh Higgins, John discovers more about the young Northumberland scheme, which aims to provide opportunities for those with aspirations to learn and work within the National Park. He also meets Will Nicholls, an ambitious young photographer who has recently been awarded a bursary to document the National Park over the coming year.
Credits
| Role | Contributor |
| --- | --- |
| Presenter | Matt Baker |
| Presenter | Matt Baker |
| Presenter | Julia Bradbury |
| Presenter | Julia Bradbury |
| Presenter | John Craven |
| Presenter | John Craven |
| Presenter | Tom Heap |
| Presenter | Tom Heap |
| Series Producer | Teresa Bogan |
| Series Producer | Teresa Bogan |
| Presenter | Adam Henson |
| Presenter | Adam Henson |