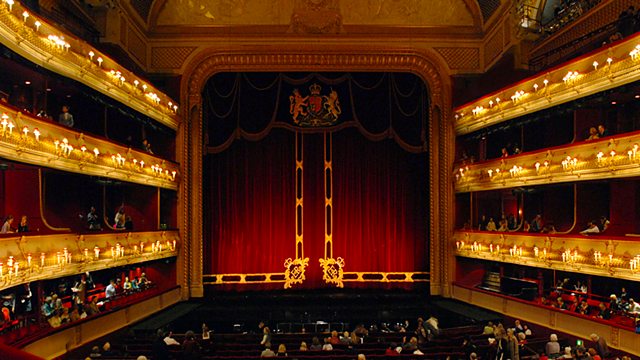 Wagner's Die Walküre
Live from the Royal Opera House, Covent Garden
Presented by Donald Macleod
In the second of the Ring dramas, live from the Royal Opera House Covent Garden, we move from the realm of the gods to the human sphere, where love enters the story in the blossoming relationship between the twins Siegmund and Sieglinde. But Fricka, as guardian of marriage, insists that her husband, Wotan, strikes down Siegmund for his transgression. And we meet one of the main characters in the story, the Valkyrie, Brunnhilde who fails to carry out Wotan's order to destroy Siegmund. As a result she is stripped of her divinity and left on a fire-encircled rock.
Donald Macleod is joined by Wagner expert Barbara Eichner.
Siegmund.....Simon O'Neill (Tenor)
Sieglinde.....Eva-Maria Westbroek (Soprano)
Hunding.....John Tomlinson (Bass)
Wotan.....Bryn Terfel (Bass-Baritone)
Brünnhilde.....Susan Bullock (Soprano)
Fricka.....Sarah Connolly (Mezzo-Soprano)
Gerhilde.....Alwyn Mellor (Soprano)
Ortlinde.....Katherine Broderick (Soprano)
Waltraute.....Karen Cargill (Mezzo-Soprano)
Schwertleite.....Anna Burford (Mezzo-Soprano)
Helmwige.....Elisabeth Meister (Soprano)
Siegrune.....Sarah Castle (Mezzo-Soprano)
Grimgerde.....Clare Shearer (Mezzo-Soprano)
Rossweisse.....Madeleine Shaw (Mezzo-Soprano)
Orchestra of The Royal Opera House
Conductor, Antonio Pappano
Act 3.
Last on
More episodes
Next
You are at the last episode