Evan's Built in Britain

Evan Davis sets out to find the scale of the engineering challenge Britain faces, and how we can tackle it. Taking us behind-the-scenes Evan gains access to bits of Britain you never see. He visits the vast Crossrail boring machines burrowing their way under London's streets, takes in the breathtaking views at top of the Forth Road Bridge, and sees the teeming runways of Heathrow Airport from the tarmac.

Britain's infrastructure is a hot topic. Nearly everybody agrees we need more of it for our economy and for our future, but the roads, railways, water and power networks we rely on everyday are creaking. Once we were famous around the world for our epic feats of civil engineering - now we need to rediscover that spirit.

In this episode, Evan will show the scale of the challenge we face in modernising Britain, how the bill for the work will come to hundreds of billions of pounds, and how tricky it is to balance the infrastructure we need with the back gardens and green spaces we love.

And Evan will show how these challenges can be overcome - and how we've rediscovered our great tradition of epic engineering.
Credits
Presenter

Evan Davis
Director

Adam Grimley
Producer

Adam Grimley
Executive Producer

Darren Kemp
OU on the BBC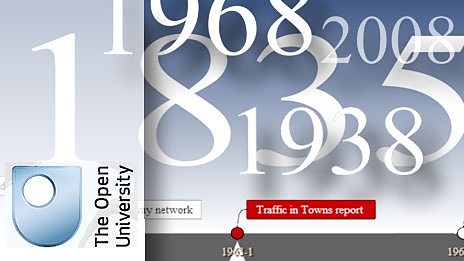 Were the Victorians better than modern Brits at infrastructure projects?